LIMITED TIME OFFER: GET ANTARCTIC KRILL FOR ONLY 59% OFF
Boost Heart, Immunity, & Cognitive Health With
NativePath Wild-Caught Antarctic Krill Oil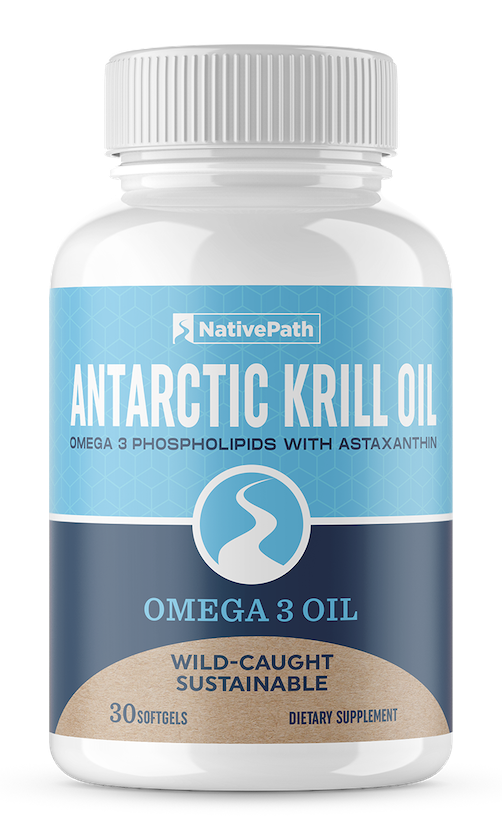 For a limited time, stock up and save on NativePath Antarctic Krill Oil. Each bottle retails for $57 per bottle, but for a limited time, we're demonstrating our love by giving you our lowest-price Krill Oil (59% OFF):
Reinforces heart health
Reduces inflammation & helps relieve joint pain
Positive effects on mood and anxiety
Supports a healthy metabolism
Promotes good digestion
Boosts immunity
Improves cognitive ability
Detoxifies the body
Revives skin health
60 Day Money-Back Guarantee
Fish oil is one of the most widely used supplements for those looking to stay active for the long haul by supporting joint mobility, flexibility, and smooth movement.

This is because fish oil contains omega-3s which fight off inflammation.
The problem is though the omega-3s found in fish oil aren't the most potent. Few actually realize 73 miles off the pristine waters of the Antarctic coast you can find a specific type of super-nutrient known as Krill Oil that has been shown to be 8X more bioavailable in the human body.
You see, the omega-3s found in Krill Oil come in a specific layer called phospholipid. This type of layer is found in every cell in your body making it more absorbable and far more potent.

The good news is NativePath Antarctic Krill Oil contains omega-3s like DHA and EPA that your body can't produce on its own, as well as phospholipids and the powerful antioxidant astaxanthin – which aren't found in typical fish oil.
Why Krill Oil Has The Best Omega-3s
Fish oil has traditionally been a popular source for omega-3s, but due to the emergence of heavy metals in our oceans, krill oil has significantly grown in popularity as a more pure and safer choice.
What's more, recent research has uncovered a few other key reasons why krill oil serves as a superior omega-3 source:
Krill Oil VS. Fish Oil
No unpleasant taste: Unlike fish oil, there's no fishy aftertaste will krill oil supplementation (goodbye embarrassing fish burps!)
Better absorption: The omega-3s in Krill oil are bound to phospholipids (instead of triglycerides) - making it easier for the intestines to absorb for more rapid benefits
Age-defying antioxidant benefits: Krill oil also contains Astaxanthin, a potent antioxidant that helps fight age-related free radical damage
Unrivaled purity: Because krill are sourced from the pristine waters of Antarctica, there's virtually no exposure to oceanic toxins - yielding the purest source of omega-3s available on the planet
With its high concentration of essential fatty acids, krill oil has become the premium omega-3 source for helping curb stiffness and joint pain, lowering triglyceride levels to boost heart health, and keeping your brain sharp and memory clear.
Krill Oil Only Works If You…
Take it on a consistent daily basis (every day).
Take the proper dose. 1-2 capsules a day will give you maximum results
Take it for the proper amount of time. Clinical studies show that the longer you use Krill Oil, the greater (and longer-lasting) the benefits will be
In other words, taking a capsule here and there isn't going to cut it.


Consistency is key.
Which is why I recommend my clients to:
Start with at least 3 bottles of NativePath Krill Oil at a time.

And 6 bottles if they want to be completely safe.

Then take it for a period of at least 90 days.
And there's never been a better time to secure your supply of our best-selling Krill Oil than now…

Because so many studies show that using more Krill Oil for longer durations yields the greatest results…
We wanted as many people as possible to have access to this powerful supplement.
That's why for a limited time, my NativePath team and I went are offering our deepest discount yet.
Right now when you stock up on 6 bottles of NativePath Krill Oil…
You will save $204 (59% OFF)!
60 Day Money-Back Guarantee
All Orders Of NativePath Krill Oil Are Also Backed By Our 60 Day Money Back Guarantee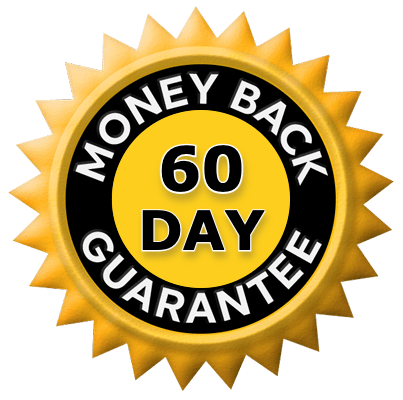 At NativePath, we believe in the quality of our products, which is why we offer a Risk-Free 60-Day Return & Refund Policy.
That means you have 60 days to try out our products and if for any reason you are not completely satisfied, simply reach out to our friendly Customer Care Center for refund assistance.
Rest assured you can order with confidence in knowing that your purchase is backed by our iron-clad 60-Day Money Back Guarantee.
But This Special Deal Is ONLY Available For A Limited Time
At NativePath, we want to do everything we can to spread good health.
That's why we're making our Krill Oil more accessible and affordable than ever.
By securing 6 bottles, you will not only receive our best pricing (normal retail on Amazon is $57/bottle, today you pay just $23/bottle)...
But you'll also secure a large enough supply of Krill Oil to last you months.
This helps guarantee that you'll have the appropriate amount of Krill Oil needed for consistent daily dosing (without worrying about running our pre-maturely)...
You've seen the science, you've heard about its benefits, you've read how this one nutrition habit has helped restore the health of thousands...
So now it's your turn to decide.
Rewind The Clock On How You Look And Feel

With
NativePath Antarctic Krill Oil
Buy More, Save More! Save Up To 59% When You Stock Up Today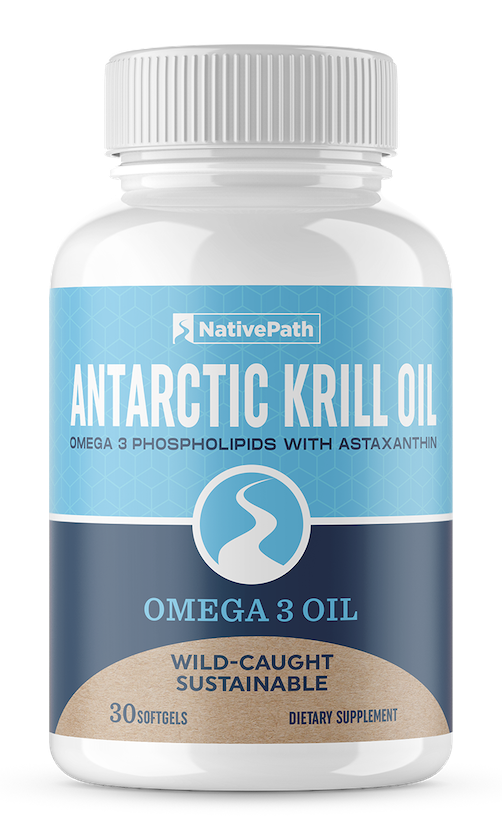 60 Day Money Back Guarantee
I feel much better taking the krill oil. It's so much stronger than Fish oil.
This is the best Krill Oil I have found. I have been taking it for several years now, & will not go back to regular fish oil. Easy to take & no fishy aftertaste.
Wonderful product. Controls Blood pressure. Will continue to stockpile. Don't want to run out.
I can feel the difference in my heart. Also my thinking is sharper.
Joint pain much improved! No after taste!
This Antarctic Krill oil has no nasty after taste (burping) & keeps my joints working.
Frequently Asked Questions
Q: How many bottles should I order?
The most popular quantity is 6 bottles of our signature Krill Oil at an unbeatable price of just $23 per bottle (retails for $57).
Q: How many servings are in each bottle?
30 servings.
Q: How many times per day should I take Krill Oil?
Simply take 1-2 capsules every day.
Q: How long do I have to use this product before I see results?
Many of our clients notice results as early as their first week. More profound results are experienced with prolonged use - which is why we recommend stocking up so that you can experience the transformative benefits of long-term use without the risk of running out of bottles.
Q: How will this product be shipped to me and how quickly?
You can expect to receive your order within 7-10 business days.
Q: Is it really safe to order this product from this online website?
Yes. Our website is protected by Trust-Guard, an online PCI Compliant Security Scanner software that prohibits security holes from compromising your shopping experience. The Security-Scanned seal is intended to inform shoppers that our business is certified and trusted as safe, responsible, and totally awesome.
Q: What if this product doesn't work for me?
Many of our customers begin to see and feel a difference shortly after taking our premium Krill Oil. However, we want to make sure there's absolutely no risk involved when it comes to investing in any of our NativePath products.
That's why you can try our Krill Oil for an entire 60 days and if for any reason you're not completely satisfied, simply contact our Customer Care team. So rest assured, you can complete your order today knowing that you're protected by our risk-free money-back guarantee.
Q: How long will this special offer last?
59% OFF is a very generous deal (we barely break even), so this special offer will not last long and it can be deactivated without notice at any time. So if you're even a little curious about what Krill Oil can do for you, here's your chance to stock up and save!
60 Day Money-Back Guarantee
© 2023 NativePath
114 NW 25th St Unit #131 Miami, FL 33127
Toll-free: 1-800-819-2993


Disclaimer: The information on this site is not intended or implied to be a substitute for professional medical advice, diagnosis or treatment. All content, including text, graphics, images and information, contained on or available through this web site is for general information purposes only. NativePath makes no representation and assumes no responsibility for the accuracy of information contained on or available through this web site, and such information is subject to change without notice. You are encouraged to confirm any information obtained from or through this web site with other sources, and review all information regarding any medical condition or treatment with your physician.