Get Up to 6 FREE Bottles of
Antarctic Krill Oil
Buy 1 Bottle
Get 1 FREE
$57 $37/Bottle
Buy 6 Bottles
Get 6 FREE
$57 $25/Bottle
Buy 3 Bottles
Get 3 FREE
$57 $31/Bottle
$150
Instant Savings: $534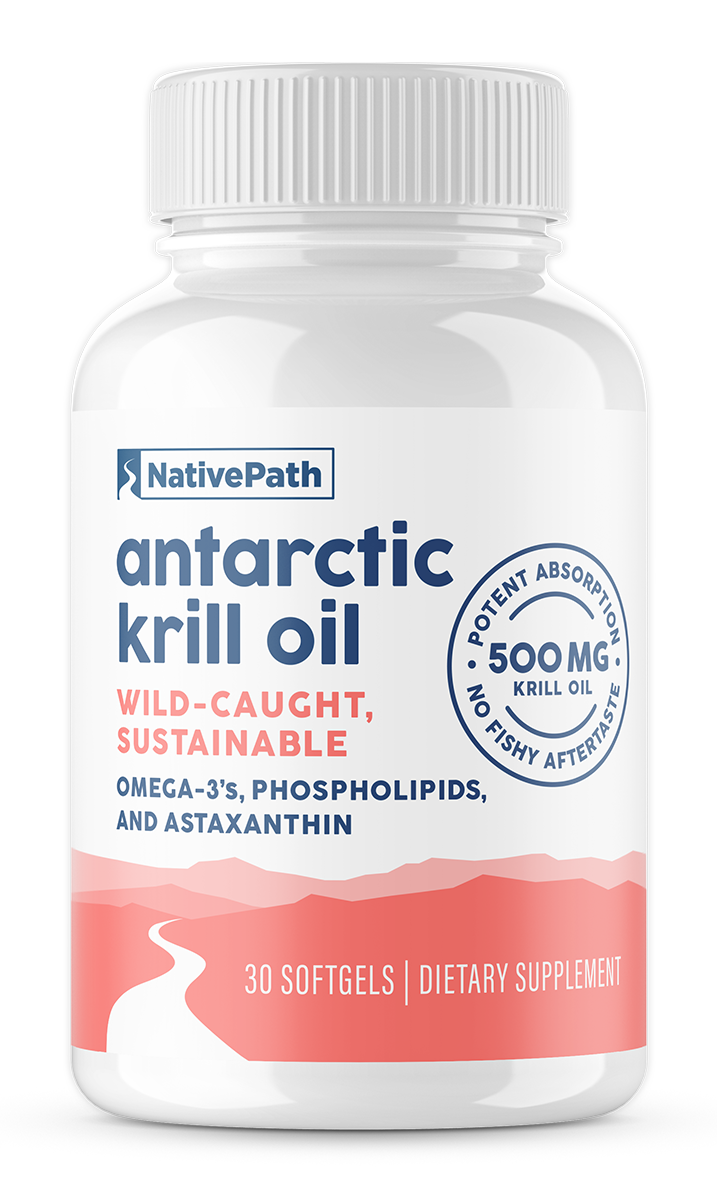 Only during our Black Friday Sale, you can try NativePath Antarctic Krill Oil and receive FREE bottles with purchase (retails for $57) - not to mention FREE SHIPPING:
Reduce inflammation & help relieve joint pain
Support a healthy metabolism
Reinforce heart health & boost circulation
Reduce swelling in hands, feet, & legs
Improve cognitive ability
Detoxify the body of toxins
Reduce symptoms of dry eyes
Positively affect mood and anxiety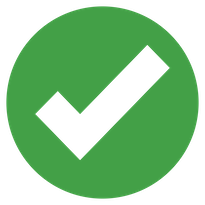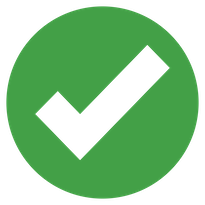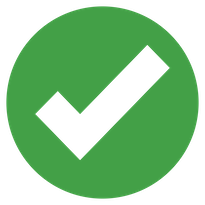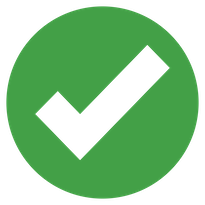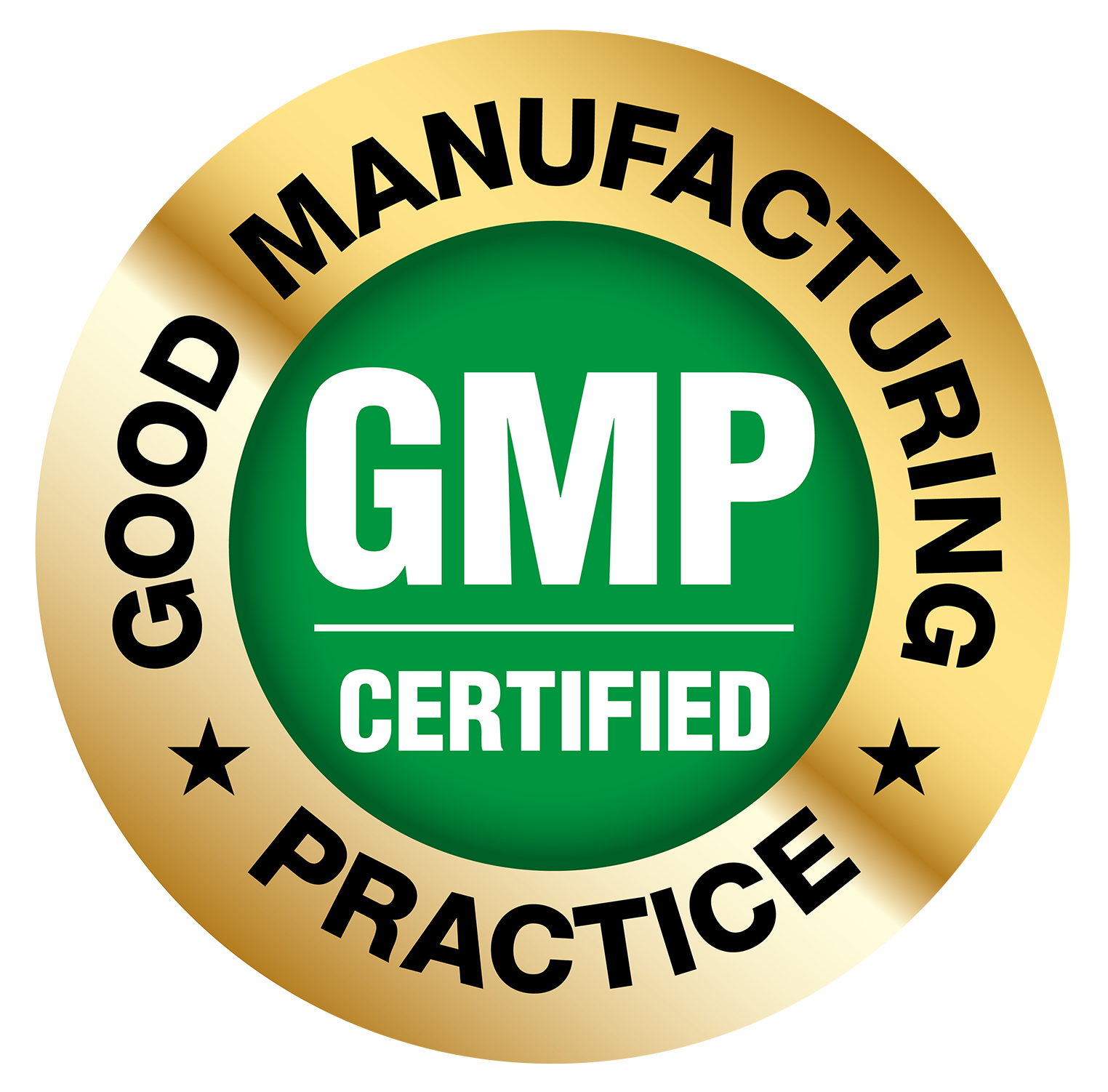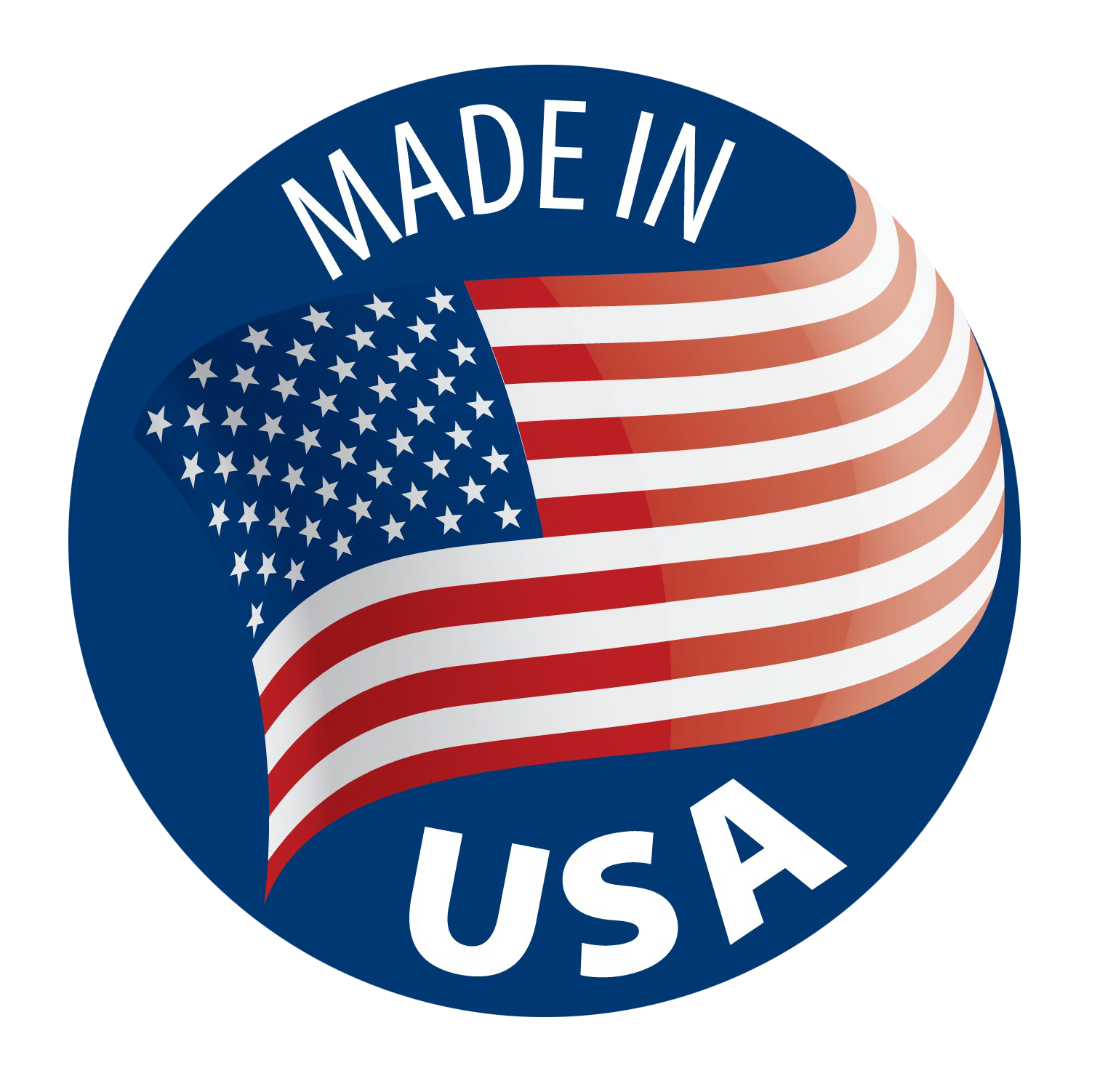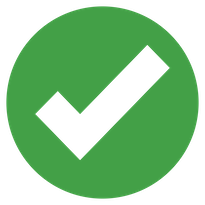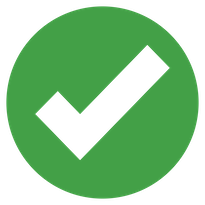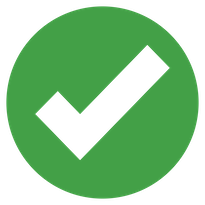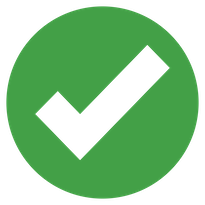 Sourced from some of the deepest waters in the Antarctic Ocean, making it free and clear of toxins and heavy metals.
Our softgels stay intact well into your intestines rather than dissolving in your stomach, so you can say goodbye to those fishy burps that come after ingesting a regular fish oil pill.
Contain the most effective & bioavailable form of omega-3s found in nature and also a powerful antioxidant called astaxanthin.
Omega-3 fatty acids are important fats that play essential roles in your brain, heart, eye, joint, and metabolic health.
Your body cannot produce them on its own, so you must get them from your diet.
The two most important types are DHA (docosahexaenoic acid), and EPA (eicosapentaenoic acid)...
DHA is a key structural component of your brain, the retina of your eyes, and numerous other body parts…
While getting more EPA in your diet has proven to have positive effects on coronary heart disease, high triglycerides (fats in the blood), high blood pressure, and inflammation.
Common foods that are high in omega-3 fatty acids include fatty fish, fish oils, flax seeds, chia seeds, flaxseed oil, and walnuts.
For people who do not eat much of these foods, an omega-3 supplement, such as fish oil, is often recommended.

The Problems With Fish Oil…
Unfortunately, there are two BIG problems with fish oil...
1.) It is not absorbed effectively by the human body.
2.) It is almost always tainted with pollutants and toxins, which prevent it from working.
Fortunately, Antarctic Krill Oil solves BOTH of these problems…
Since it is sustainably sourced from deep, pure, pristine waters off the Antarctic coast virtually untouched by human contamination.
Plus, breakthrough research from The Journal of Agriculture and Food Chemistry proves:
When put head to head against the fish oil, astonished scientists found krill oil to be TWICE as absorbable – meaning you can take LESS & experience BETTER results…
Because while the omega-3s found in fish oil are in triglyceride form and unfortunately, VERY HARD for your body to absorb…
The far superior omega-3s from krill come in phospholipid form.
And since every cell in your body also has a phospholipid layer…
I'm sure you can see the connection...
Your cells and krill oil are made of the same material!
Because of that, krill oil enters your cells far more easily than fish oil.

Science Says, "Boost Omega-3s – Boost Your Health!"
With 25,759+ studies as validation, omega-3s are proven to be one of nature's most miraculous remedies...
Swiss doctors & researchers performed a study of 826 patients aged 65 years or older and found that those with high levels of omega-3s reduced their risk of developing blood clots by over 60%.*
In Austria, a trial of 106 patients aged 59 and older found supplementation of omega-3s resulted in significantly less coronary atherosclerotic "high-risk" plaque.*
In one study from The American College of Nutrition, supplementation with omega-3s dropped joint pain by 28% in JUST 7 DAYS.*
Optometry and Vision experts in Melbourne found it significantly reduces the specific proteins that cause mild to moderate DED (dry eye disease).
Participants in a Hearing Study of age-related hearing loss showed that those who consumed higher amounts of this supernutrient had a 42% lower risk of hearing loss at the five-year follow-up
A new study published in the British Medical Journal found a diet rich in this supernutrient can cut monthly migraine days by four.
And a recent study out of The Journal of Lipids showed krill oil has a beneficial effect on metabolism at just 62% of the dose of fish oil.
By now you can see that supplementing your omega-3 intake could have DRASTIC results for your health – from head to toe!
But I Don't Want to Give You Just Any Old Omega-3 Supplement…
"That's why the unique type of krill we're using also naturally contains a powerful compound called astaxanthin…to skyrocket your results with our Antarctic Krill Oil."
- Dr.Chad Walding, DPT & NativePath Co-Founder
In fact, a recent meta-analysis of 100+ studies validates it as "Mother Nature's Medicine" to help...
Reduce joint pain by 35%* so you can type loved ones Facebook messages with fingers, hands, and wrists that work like when you were in your 20s...
Improve vision and blood flow to the eye by 15.3%*, meaning you can toss your reading glasses...
Fortify your immune system by increasing white blood cell activity by roughly 17%*, so you're never missing sick during a family gathering...
Easily lower high blood pressure and improve sugar metabolism, even for some who struggled their entire life to keep it in check…*
Even work as inner sunblock*, keeping your skin and hair free of UV radiation and helping to smooth wrinkles, make age spots smaller, and help maintain skin moisture...
If we haven't been introduced before, my name is Dr. Chad Walding, co-founder of NativePath, Senior Nutrition Expert, and Doctor of Physical Therapy for over a decade.
For years, I've been giving my followers natural alternatives to the mainstream medical advice that's too one-size-fits-all…
And together with our premiere sourcing team at NativePath, developing whole-food supplements that make it simple to improve your health the way nature intended.
Because believe it or not, you deserve to live pain and worry-free.
And with consistent use of our Antarctic Krill Oil with Astaxanthin, you're one step closer to that…
Just Like the Thousands of REAL-WORLD People Like You Who Already Consider It Their "Secret Weapon"
Like Andrea F. who watched her swelling DISAPPEAR,
"I've had terrible swelling for over year and in my first month I saw a slight change. I took it for the 2nd month and saw a noticeable change. Now, I'm on my 4th month now and I'm in complete shock! I still sit all day at work and I still eat the same...but I have hardly any swelling at all!"
Sheila B. who couldn't believe her latest blood work,
"It brought my triglycerides down to 303...which is a miracle. They have run in the thousands for many years. Can't take statins and the krill oil is the only thing that has ever worked. So pleased with this product."
And what about Joseph F. who is weaning off his pain meds…
"I purchased the Antarctic Krill capsules and have found my overall pain levels have begun to subside a bit. I've been attempting to wean off my pain meds while substituting the above supplements. I'm hoping in time, with further use of the krill, that I will be able to stop taking the opiates permanently. Being NativePath uses only the highest quality ingredients with a more inclusive absorption rate, I'm confident that my joint, muscle and skeletal pains will continue to diminish."
At This Point, You May Be Wondering How You Can Try NativePath Antarctic Krill Oil Yourself…
Along with how much, and how often you need to take it for best results?
At NativePath, our formula uses wild-caught krill from the pristine waters of the Antarctic ocean for the most potent and pure benefits and is recognized as the highest quality omega-3 source in the world because of this.
Even better, NativePath Antarctic Krill Oil also contains 100mg of phospholipids for enhanced absorption along with 200mcg of Astaxanthin for added antioxidant benefits to further support your joints, heart, circulation, brain and so much more.
So, not only are you getting the highest-grade source of omega-3s, but you're also getting the total-body benefits of enhanced absorption plus powerful antioxidants with every dose.
But There's Just One Downside…
The meticulous process of sourcing wild-caught krill all the way from the Antarctic ocean adds weeks (sometimes months) to our manufacturing operations.
But, that's not the only thing affecting the supply chain… Labor shortages and equipment availability are also causing a ripple effect of global bottlenecks for wild-caught krill.
Which means it can take a very long time to produce even a single bottle of NativePath Antarctic Krill Oil…
And with the demand for pure wild-caught krill increasing every day, many experts warn that shortages may come as a consequence…
Especially since our krill is harvested with MSC (Marine Stewardship Council) certified process oversight. The council specifically measures the way that krill are harvested to make sure they are kept at sustainable levels in their environs.
On top of that, those who try our Antarctic Krill Oil keep coming back to order more… And at larger quantities, too…
This product has changed my life!
"You folks have no idea how much this product has changed my life! I have suffered from osteoarthritis for years! I have no more pain in neck, elbows, wrists.
Today I had no pain, no swelling, and was able to walk pain-free! I am sure the krill oil had much to do with it!
I put in an order today, although I do have 4 backup bottles!
Recently I have taken one in the morning to start my day and at 76 years old I can go all day without a break to rest! Haven't felt like this in several years!
"I just start my 2nd bottle and the swollen of my feet had been lowered like 80%, and I didn't have to expend hundreds and hundreds on prescriptions that never worked for me.
I'll be forever thankful to Dr Chad and Native Path for their priceless help, I'll be your loyal customer for life!"
"The swelling in my lower legs and ankles and feet has gone down measurably. I feel more comfortable in my body than I ever have before. Thank you for such a quality product!"
This is a Good Problem to Have, But…
The increased order volume has put an even BIGGER strain on our production.
Especially since, as I said, our wild-caught krill formula can take months to produce.
As a result, NativePath Antarctic Krill Oil keeps selling out…
And, to make matters worse… massive delays in shipping & production processes have consistently delayed deliveries to our warehouse.
Fortunately, We Just Got TWO of Our Delayed Shipments in at the Same Time…
And that means our warehouse is overstocked!
Good news is, our issue is your gain… because during our Black Friday Sale, you can stock up on NativePath Antarctic Krill for as low as $25/bottle + plus get 3 FREE bottles!
That's a whopping $267 in savings!
This is incredible news since I, myself along with many experts believe wild-caught krill oil to be the most superior source of omega-3s to stock up on, especially while our health is at top of mind these days.
So How Much Krill Oil Do You Need To Take In Order To Reap Its Benefits?
Based on research, using anywhere between 500mg-1000mg of krill oil daily can provide the total-body support many individuals seek.
Some studies show that many benefits, such as improvements in inflammation and swelling, may be experienced within the first few days.
But for older individuals, the effects of years and years of free radical buildup may put them at a critical disadvantage.
Thus, it's recommended that adults use krill oil for at least 60 days (or more) in order to achieve maximum benefits.
Many of my patients find the most success with long-term daily use of krill oil daily to help ensure that one's most important health markers are maintained for good.
So it makes sense why so many NativePath Antarctic Krill Oil users order large quantities at a time...
The benefits of krill oil are only truly realized when it's taken day-after-day and month-after-month.
Simply put, krill oil is no "miracle supplement"...
Antarctic Krill Oil Only Works If You…
Take it on a consistent daily basis. Simply take one soft gel up to 2x every day.
Take the right amount for the results you want. By taking two soft gels per day (one in the morning & one in the evening), you are consuming 1000 mg, which ensures your body will absorb the most effective amount of omega-3s and astaxanthin so that maximum results can be achieved.
Take it for the proper amount of time. Clinical studies show that the longer you use Antarctic Krill Oil, the greater (and longer-lasting) the benefits will be...
In other words, taking one soft gel here and there isn't going to cut it.
Consistency is key.
Which is why I recommend my clients to:
Start with at least 3 bottles of NativePath Antarctic Krill Oil at a time.
And 6 bottles if they want to be completely safe.
Then take it for a period of at least 90 days.
And there's never been a better time to secure your supply of our best-selling Antarctic Krill Oil than now…
Because so many studies show that using more Krill Oil for longer durations yields the greatest results…
We wanted as many people as possible to have access to this powerful supplement.
That's why my NativePath team and I went to great lengths to secure a surplus of our wild-caught formula to offer our deepest discount offer yet.
Right now when you stock up during our Black Friday Sale…
You can receive up to 6 bottles for completely FREE!
365-Day Money-Back Guarantee
All Orders of NativePath Antarctic Krill Oil Are Also Backed by Our 365-Day Money Back Guarantee
At NativePath, we believe in the quality of our products, which is why we now offer a 365-Day Money Back Guarantee every time you purchase. That means you have an entire year to try out your NativePath Antarctic Krill Oil, and if you are not jumping for joy as your circulation is supercharged… your feet & ankles become less painful and puffy… dry eyes and migraines are less frequent… and you just feel better all around…
If you don't feel the difference or if for any reason you are not 100% satisfied, you may return unopened products from your most recent order to us within 365 days of the day it is delivered to your door. Simply call our friendly Customer Care Center toll-free at 1(800) 819-2993 for assistance.


Rest assured you can order with confidence in knowing that your purchase is backed by our 365-Day Money-Back Guarantee.
You've Got Nothing to Lose and a Younger, More Vibrant You to Gain
Plus, with most supplements, you don't always know what you're getting.
Companies claim they have a proprietary blend, which is just another way of saying "we've pumped this full of fillers".
That's why you can take a deep breath of relief knowing our brand-new NativePath Antarctic Krill Oil is produced right here, in the United States...
Under the most stringent levels of scrutiny, potency, and safety...
With a naked label revealing everything for you.
I refuse to keep secrets from you.

NativePath Antarctic Krill Oil is also manufactured here in the USA in a Good Manufacturing Practice compliant facility – ensuring the highest quality, potency, and safety with every bottle.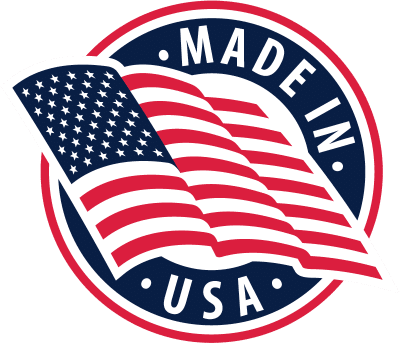 I Do Need to Mention, This Black Friday Sale on our Antarctic Krill Oil is ONLY Available for a Limited Time
At NativePath, we want to do everything we can to spread good health - when our nation needs it most.
That's why we're offering our Black Friday Sale to make our Krill Oil more accessible and affordable than ever.
By securing our special "Buy 6 Get 6 FREE", you will not only receive our best pricing...

But you will also get 6 bottles for completely FREE!
This helps guarantee that you'll have the appropriate amount of Krill Oil needed for consistent daily dosing (without worrying about running our pre-maturely)...
You've seen the science, you've heard about its benefits, you've read how this one nutrition habit has helped restore the health of thousands...
So now it's your turn to decide.
Are You Ready to Get Started?
Great! All that's left to do is choose your bottle bundle below.
And in the next couple days, NativePath Krill Oil will arrive at your doorstep.
Then... get ready.
Because as you eagerly rip it open like a kid on Christmas...
I want you to take a single soft gel, relax, and kick your feet up...
Because you've just done everything you need to do for the rest of the day.
Our Antarctic Krill Oil will take care of the rest...
And within days…
Don't be surprised if you wake up with a slight smirk because, for the first time in decades, you actually feel GREAT...
Aches and pains that normally put a damper on your day are lifted...
And as you skip around the kitchen making breakfast, you head off to work with a brand-new pep in your step...
EXCITED for what the day throws your way.
More importantly...
Finally enjoying quality time with loved ones without your heart, memory, and joint problems getting in the way…
I'm talking about enjoying spontaneous beach trips...
Peaceful walks in nature...
Telling stories and laughing the night away…
Even dancing for hours on end at family weddings...
All of this - and MORE - is waiting for you when you grab your Antarctic Krill Oil today.
Get Up to 6 FREE Bottles of

Antarctic Krill Oil
Go ahead and order your 3, 2, or 1-month supply of NativePath Wild-Caught Antarctic Krill by choosing one of the packages you see below.

Our "Buy 3 Get 3 FREE" is by far our most popular.
The reason why is simple: NativePath Antarctic Krill uses only the purest, highest-grade source of omega-3s from the pristine Antarctic ocean. As a result, there are often shortages that put us at risk of running out of stock.
Once our customers begin using NativePath Antarctic Krill and experience the difference in the way they look, feel and move, they never want to be without the breakthrough.
That's why they typically stock up on a multi-month supply, that way they can be protected from future stock outages.
Buy 1 Bottle
Get 1 FREE
$57 $37/Bottle
Buy 6 Bottles
Get 6 FREE
$57 $25/Bottle
Buy 3 Bottles
Get 3 FREE
$57 $31/Bottle
$150
Instant Savings: $534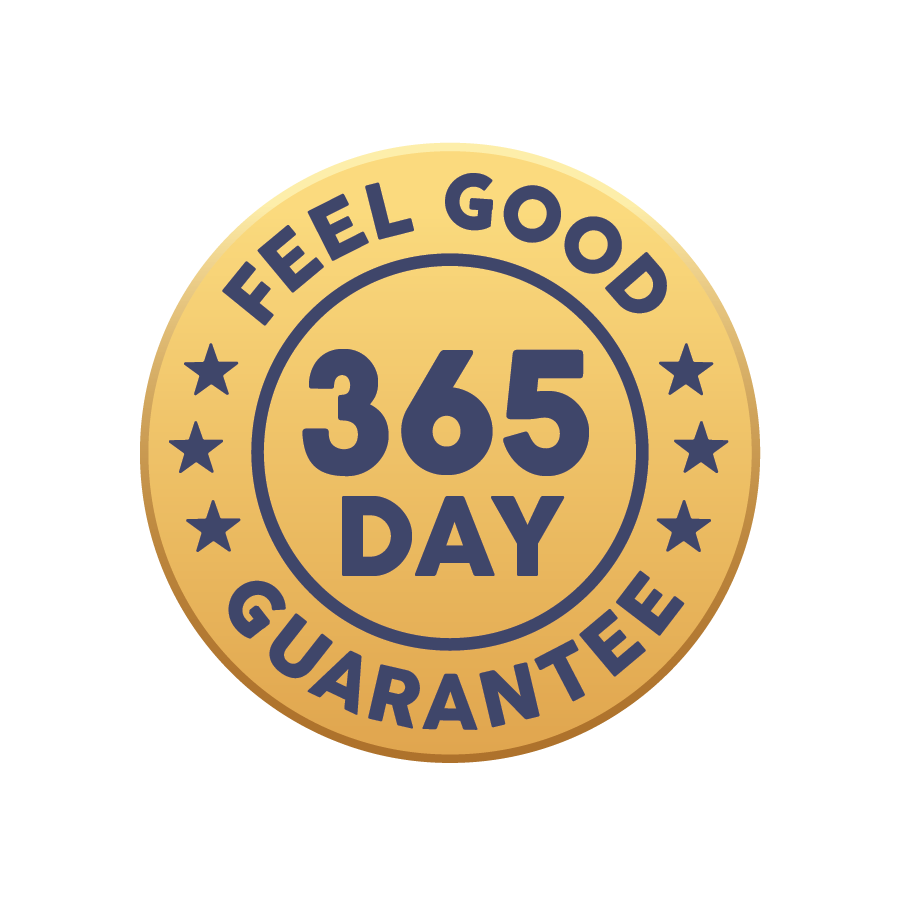 365-Day Money Back Guarantee
FREE Shipping On All U.S. Orders
I feel much better taking the krill oil. It's so much stronger than Fish oil.
This is the best Krill Oil I have found. I have been taking it for several years now, & will not go back to regular fish oil. Easy to take & no fishy aftertaste.
Wonderful product. Controls Blood pressure. Will continue to stockpile. Don't want to run out.
I can feel the difference in my heart. Also my thinking is sharper.
Joint pain much improved! No after taste!
This Antarctic Krill oil has no nasty after taste (burping) & keeps my joints working.
Frequently Asked Questions
Q: How many bottles should I order?
Our most popular quantity is our "Buy 3 Get 3 FREE" package which you will get at an unbeatable price of just $25 per bottle (retails for $57)... plus get 3 more bottles for FREE!
At the normal retail price, this package would cost $342 but through this special page, you can take advantage of our Black Friday Sale and get 6 bottles for a total of just $75. That's a massive savings of over $267.
Q: How many servings are in each bottle?
30 servings.
Q: How many times per day should I take Krill Oil?
Simply take 1-2 capsules every day.
Q: How long do I have to use this product before I see results?
Many of our clients notice results as early as their first week. More profound results are experienced with prolonged use - which is why we recommend stocking up so that you can experience the transformative benefits of long-term use without the risk of running out of bottles.
Q: How will this product be shipped to me and how quickly?
You can expect to receive your order within 7-10 business days.
Q: Is it really safe to order this product from this online website?
Yes. Our website is protected by Trust-Guard, an online PCI Compliant Security Scanner software that prohibits security holes from compromising your shopping experience. The Security-Scanned seal is intended to inform shoppers that our business is certified and trusted as safe, responsible, and totally awesome.
Q: What if this product doesn't work for me?
Many of our customers begin to see and feel a difference shortly after taking our premium Krill Oil. However, we want to make sure there's absolutely no risk involved when it comes to investing in any of our NativePath products.
That's why you can try our Krill Oil for an entire 365 days and if for any reason you are not 100% satisfied, you may return unopened products from your most recent order to us within 365 days of the day it is delivered to your door. Simply call our friendly Customer Care Center toll-free at 1(800) 819-2993 for assistance.
Q: How long will this Black Friday Sale last?
Giving you FREE Antarctic Krill Oil is an insane deal, so this special offer will not last long and it can be deactivated without notice at any time. So if you're even a little curious about what krill oil can do for you, here's your chance to stock up and save! Simply click the button below.
365-Day Money-Back Guarantee
About Dr. Chad Walding And NativePath
As a doctor of Physical Therapy, Senior Wellness Expert, and co-founder of NativePath, Dr. Walding has helped hundreds of patients improve their quality of life from the inside out. The mission behind NativePath is to restore human health and vitality by helping others rediscover the Native way to eat, move and live through online community support, informative resources, and whole food supplements. To deliver only the best of what nature has to offer, each small batch formula is sustainably sourced, GMP (Good Manufacturing Practices) manufactured, and third-party tested. Using both ancestral wisdom and cutting edge science, NativePath proudly offers a wide array of doctor-developed solutions for addressing modern healthcare the way nature intended.
https://pubmed.ncbi.nlm.nih.gov/27292941/
https://lipidworld.biomedcentral.com/articles/10.1186/s12944-017-0601-8
https://www.winchesterhospital.org/health-library/article?id=78979
https://pubmed.ncbi.nlm.nih.gov/22072378/
https://pubmed.ncbi.nlm.nih.gov/2136947/
https://www.ncbi.nlm.nih.gov/pmc/articles/PMC4869783/
https://pubmed.ncbi.nlm.nih.gov/27817918/
https://www.ncbi.nlm.nih.gov/pmc/articles/PMC4252213/
https://health.clevelandclinic.org/from-fiber-to-fish-oil-natural-ways-to-lower-your-cholesterol/
https://lipidworld.biomedcentral.com/articles/10.1186/s12944-017-0601-8
https://www.health.harvard.edu/newsletter_article/is-krill-oil-better-for-the-heart-than-fish-oil
https://my.clevelandclinic.org/health/articles/4249-hypertension-and-nutrition
https://www.durhamnephrology.com/foods-that-increase-blood-pressure/
https://www.nccih.nih.gov/health/omega3-supplements-in-depth
https://bmjopen.bmj.com/content/11/5/e043301
https://www.ncbi.nlm.nih.gov/pmc/articles/PMC3992162/\
https://ods.od.nih.gov/factsheets/Omega3FattyAcids-HealthProfessional/
https://onlinelibrary.wiley.com/doi/full/10.1111/jth.13553
https://academic.oup.com/eurheartj/article/39/suppl_1/ehy563.P3186/5082233
https://www.ncbi.nlm.nih.gov/books/NBK218759/
https://www.pennmedicine.org/updates/blogs/heart-and-vascular-blog/2018/september/the-truth-about-fish-oil-and-heart-health
https://www.health.harvard.edu/staying-healthy/playing-with-the-fire-of-inflammation
http://www.heart.org/HEARTORG/HealthyLiving/HealthyEating/HealthyDietGoals/Fish-and-Omega-3-Fatty-Acids_UCM_303248_Article.jsp#.WdUHaBNSyL4
https://pubmed.ncbi.nlm.nih.gov/15656713/
https://www.ncbi.nlm.nih.gov/pubmed/12480795
https://www.ncbi.nlm.nih.gov/pubmed/15656713
https://www.ncbi.nlm.nih.gov/pubmed/17353582
https://www.ncbi.nlm.nih.gov/pubmed/21854650
https://www.ncbi.nlm.nih.gov/pmc/articles/PMC3509649/
https://www.ncbi.nlm.nih.gov/pubmed/15656713
https://www.ncbi.nlm.nih.gov/pmc/articles/PMC3280376/
https://www.ncbi.nlm.nih.gov/pubmed/22072378
https://nutritionandmetabolism.biomedcentral.com/articles/10.1186/1743-7075-7-18 https://www.ncbi.nlm.nih.gov/pubmed/20205737
https://www.ncbi.nlm.nih.gov/pubmed/19892350
https://www.ncbi.nlm.nih.gov/pubmed/15655035
https://pubmed.ncbi.nlm.nih.gov/29384321/
https://www.ncbi.nlm.nih.gov/pubmed/22428137
https://www.sciencedirect.com/science/article/pii/S1878029615002613
https://www.researchgate.net/publication/285255302_Quenching_activities_of_common_hydrophilic_and_lipophilic_antioxidants_against_singlet_oxygen_using_chemiluminescence_detection_system
https://www.ncbi.nlm.nih.gov/pubmed/17353582
https://www.ncbi.nlm.nih.gov/pubmed/21042875
https://www.ncbi.nlm.nih.gov/pubmed/23010452
© 2023 NativePath
114 NW 25th St Unit #131 Miami, FL 33127
Toll-free: 1-800-819-2993


Disclaimer: The information on this site is not intended or implied to be a substitute for professional medical advice, diagnosis or treatment. All content, including text, graphics, images and information, contained on or available through this web site is for general information purposes only. NativePath makes no representation and assumes no responsibility for the accuracy of information contained on or available through this web site, and such information is subject to change without notice. You are encouraged to confirm any information obtained from or through this web site with other sources, and review all information regarding any medical condition or treatment with your physician.