Get The 30-Day NativeBody Reset

Program Today
Doctor-Designed Diet & Exercise Plan To Restore Your Energy, Metabolism & Overall Health Back To Its Original Settings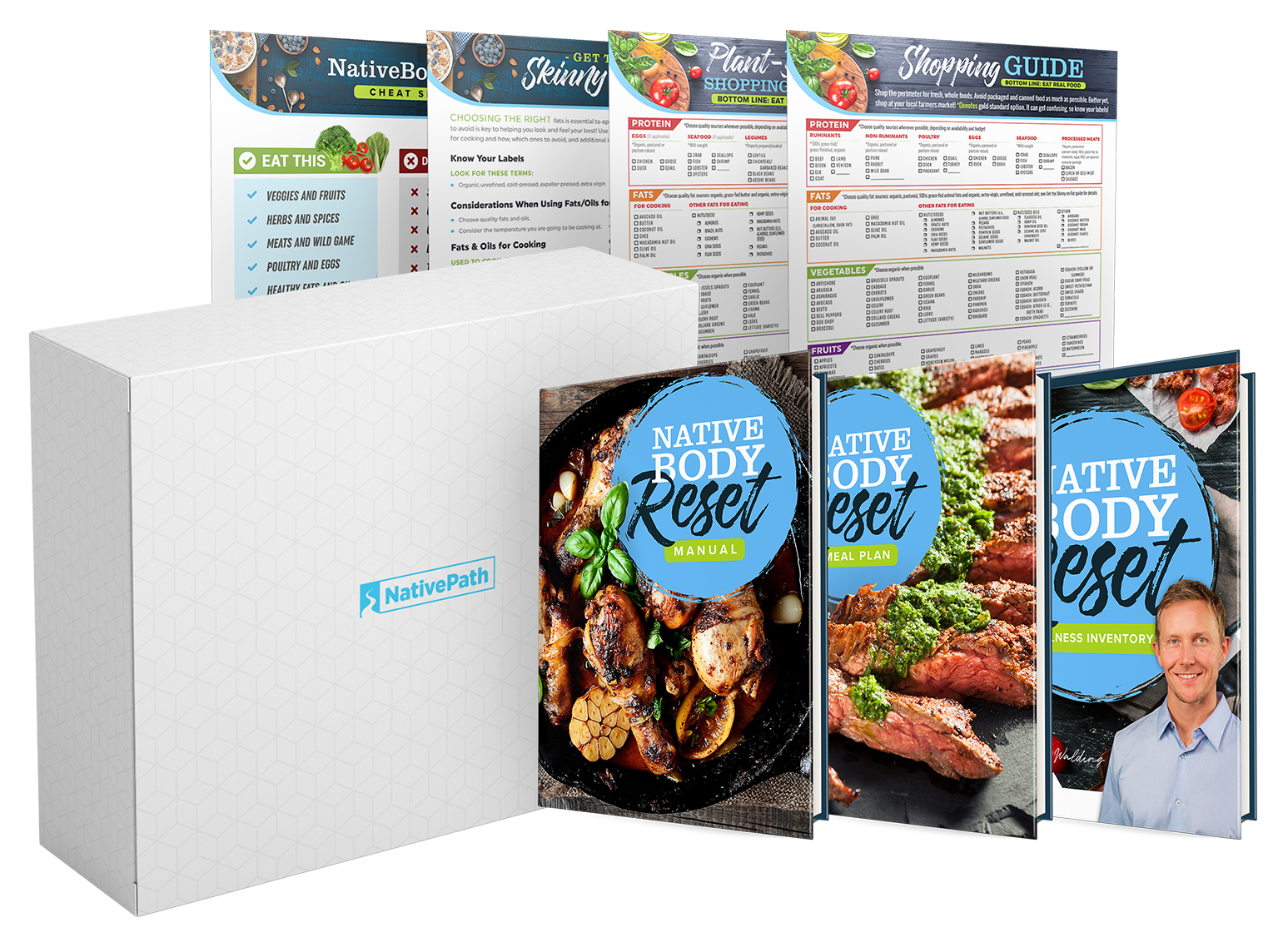 ✔ Based on Dr.Walding's clinically-reviewed "Ancestral-Approach" to thriving

✔ Created to reset hormonal, digestive, and metabolic health for weight loss & overall well being

✔ Support long-lasting energy, enhance sleep cycle & optimize stress levels

✔ Improve skin, bone and joint health to look & feel years younger

✔ Fight inflammation to reduce nagging aches & pains
Why Today's Modern Diet & Lifestyle Has Failed You
With so many fad diets and "quick fixes" available today, it's hard to know which approach is right for you when it comes to improving your body and health.
While certain popular diets like the low-carb Ketogenic or Paleo diet show promising results for many, there are a majority of people who don't experience the same success...
This can be traced back to one fundamental flaw that exists with all modern-day diets…
There's no such thing as a "one-size-fits all" approach to reaching your best you to date.
The true path to unlocking your full potential starts with your native roots.

You see, each and every one of us was born with an unique biological encryption that we now refer to us our "genetics".
No two sets of genes are identical - yet there is something universal about our genes that holds the secret to achieving long-lasting health...
Within our genes, we've discovered Mother Nature's "cheat code" for unlocking our most vibrant state of being.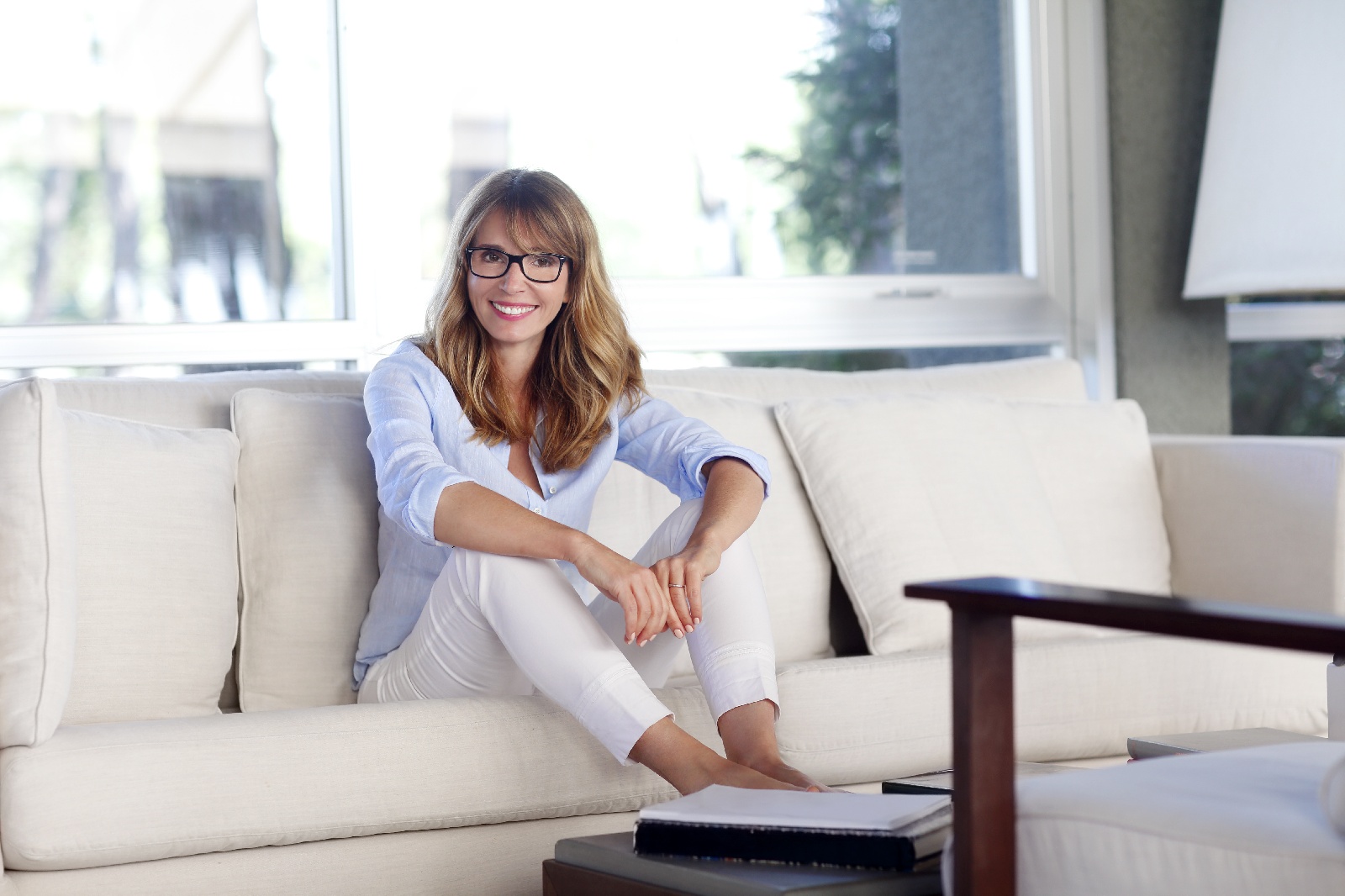 Our very genetic makeup contains the exact blueprint for how we must eat and move in order to thrive at our absolute fullest potential.
By aligning our diet and lifestyle choices with our genes, we can fully express the abundant health, effortless weight loss, and reinvigorated energy levels that nature encoded us all to experience.
This is where the NativeBody Reset Program can help.
From our gut bacteria, medications, family histories and lifestyles we can clearly see how these individualized factors cause us to respond to food differently.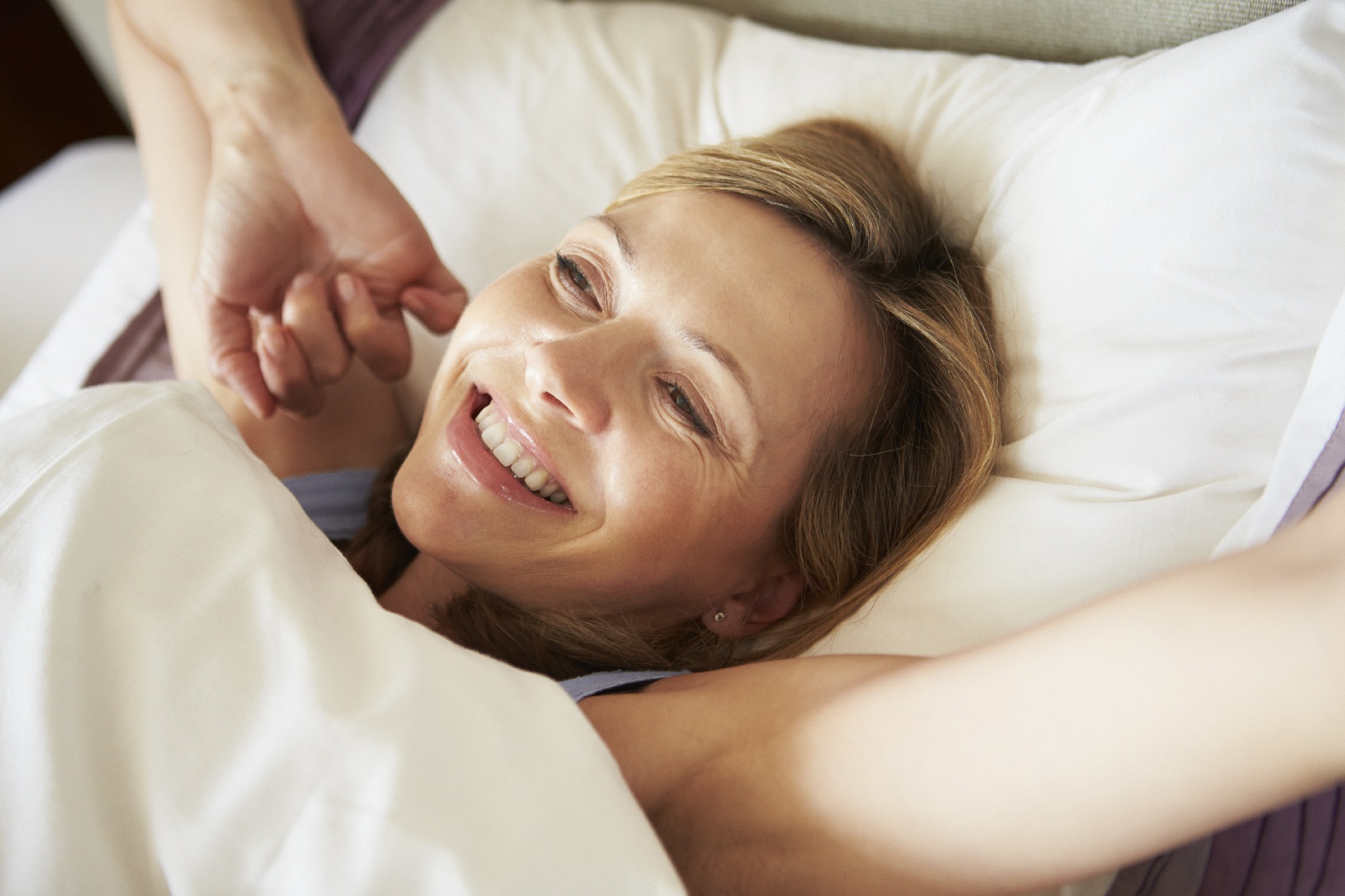 That's why we've created an easy-to-follow system that allows each person to examine their responses to certain foods and craft a customized approach to liberating their health.
The NativeBody Reset program is a 30-day course designed to restore your hormones, metabolism and natural sleep cycle back to your original settings through the power of individualized nutrition and movement.
The Ancestral-Approach of the NativeBody Reset allows you to easily assess which foods work for you - and those that don't - so you can optimize, heal and restore your health following a diet that is 100% custom to your unique biology.
Using the power of ancestral wisdom, this approach is far from the controversial, quick-fix diets that have become popularized by modern society.
This 30-day system includes everything you need to reset your body to its original settings and experience true transformation through food, exercise and stress-relieving techniques to optimize your body from the inside out.
The 30-Day NativeBody Reset program was designed to be the all-in-one plan for reprogramming your health using a 100% customizable approach that suits your needs and goals at any stage of life.
Here's How The 30-Day NativeBody Reset Has Changed Lives...

You found what you are searching for!
If you have been searching for a way to lose weight, lessen pain and inflammation, and feel fantastic- you came to the right place! This is not a quick fix but a path to a better you. All of the information and support is right there for you. You just have to decide to make a change.

This is not a diet, it's a change of lifestyle and it works. I didn't join to lose weight. I joined to learn healthy eating habits. Weight loss, more energy, and less pain were side benefits. My immune system was stronger this winter as well.

I lost 35 pounds and needed to buy a new wardrobe (a good problem to have!). I'm 38 and I'm healthier than I've ever been since I turned 30. It's made my fibromyalgia more manageable and my energy more existent. I HIGHLY recommend this to anyone needing to get rid of pain, belly fat, double chins, high cholesterol, high blood pressure, and even early signs of diabetes!

Amy Shenefield on Oct 30, 2018
I have lost 28 pounds and have more weight to lose which I now know I can do. I no longer have physical aches and pains, and my emotions have been more stable. As a woman in menopause, I am no longer mentally foggy.

I have reached my goal weight and I'm feeling great. I lost 52 lbs. I had many allergies and I'm now over all my tummy issues. I plan on staying with this way of eating.
What's Included In The 30-Day NativeBody Reset Program
This hardcover book serves as your ultimate guide in helping you navigate toward the healthiest version of yourself over the course of the 30-day reset.
Within the pages of this manual you will learn what science has proven to be some of the greatest causes of human suffering - causes that have lead us to become disconnected from ourselves and the ways in which we are biologically designed to live.
To correct these factors, the NativeBody Reset Manual charts out the exact steps to take to restore your body to it's native settings not only through food choices, but also through a series of strategies for promoting better sleep, decreasing stress levels, and improving the way we move on a daily basis.
NativeBody Reset Wellness Inventory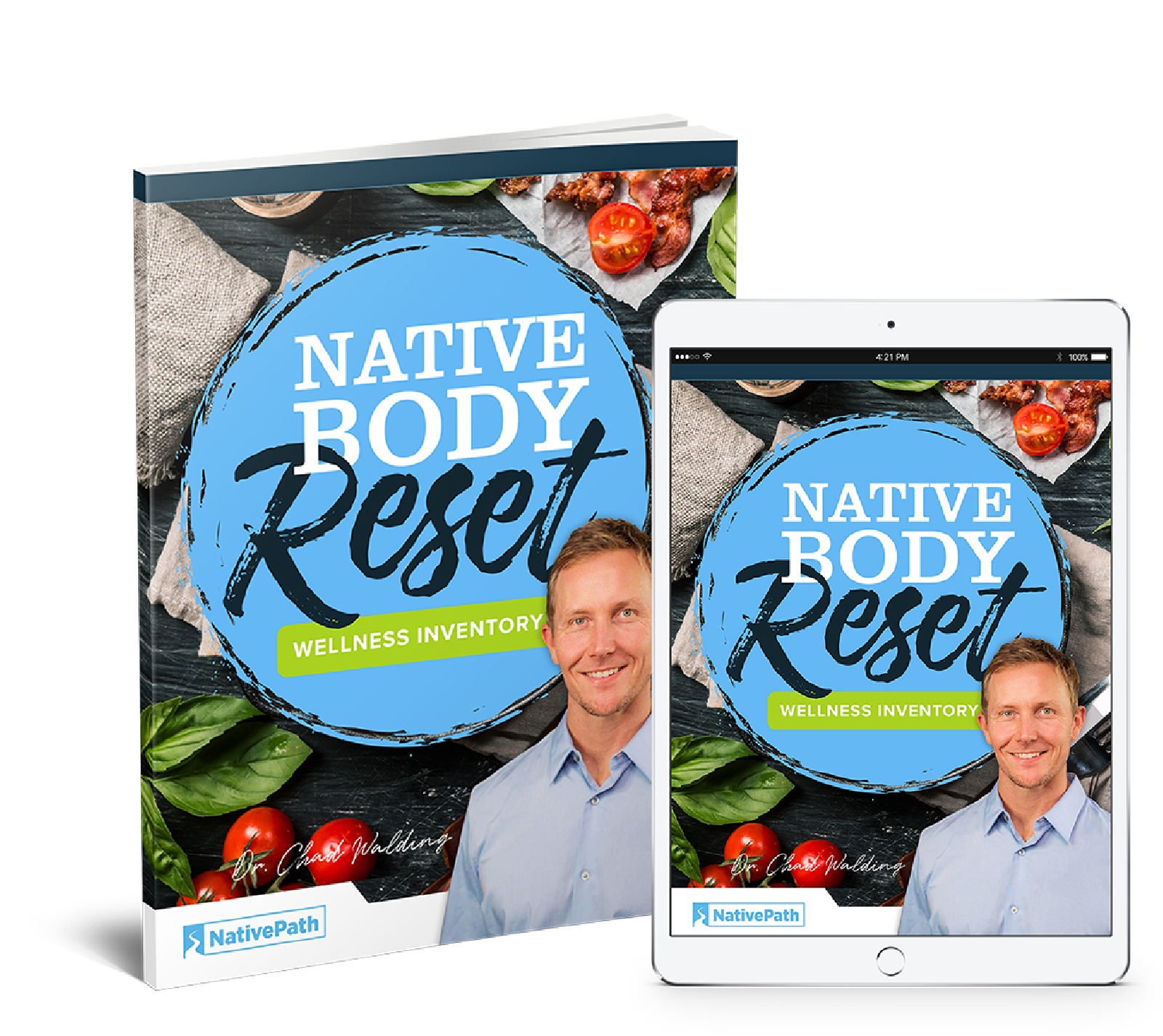 Most of us are so disconnected from our bodies, we rarely realize how food and other environmental factors make us feel - which is where the Wellness Inventory comes into play.
This guide provides a Food Journal for tracking what you eat—not for calories, but to monitor how you feel afterward—which will give you a lot of insight from how your body physically reacts (e.g., rash, bloating, indigestion) to your mental and emotional reactions (e.g., sluggish, anxious, lethargic) to what you're eating.
This is an excellent way to attune your diet to how you are feeling and become conscious of the state of your health before and during the 30-day reset. It also allows you to track your progress over the course of your transformation and stay on the fast track to your best body and health yet.
NativeBody Meal Plan & Shopping Guides
The NativeBody Reset Meal Plan provides a 30-day diet which focuses on nourishing, healing foods and avoids foods that cause inflammation, gut irritation, hormone imbalance, and toxicity.
In addition to providing you with a weekly meal plan to follow during the reset, the meal plan also includes dozens of delicious easy-to-prepare recipes have been carefully crafted for your enjoyment as well as your health.
Included also is a weekly done-for-you shopping list so there's no guesswork on what foods and ingredients you need to experience the best results possible. Plus, the NativeBody Reset even incorporates a 100% plant-based shopping list for those following a vegan lifestyle.
Whether your goals are to lose weight, boost your energy, or improve your health, the NativeBody Reset Meal Plan will equip you to do it all.
NativeBody Workout Course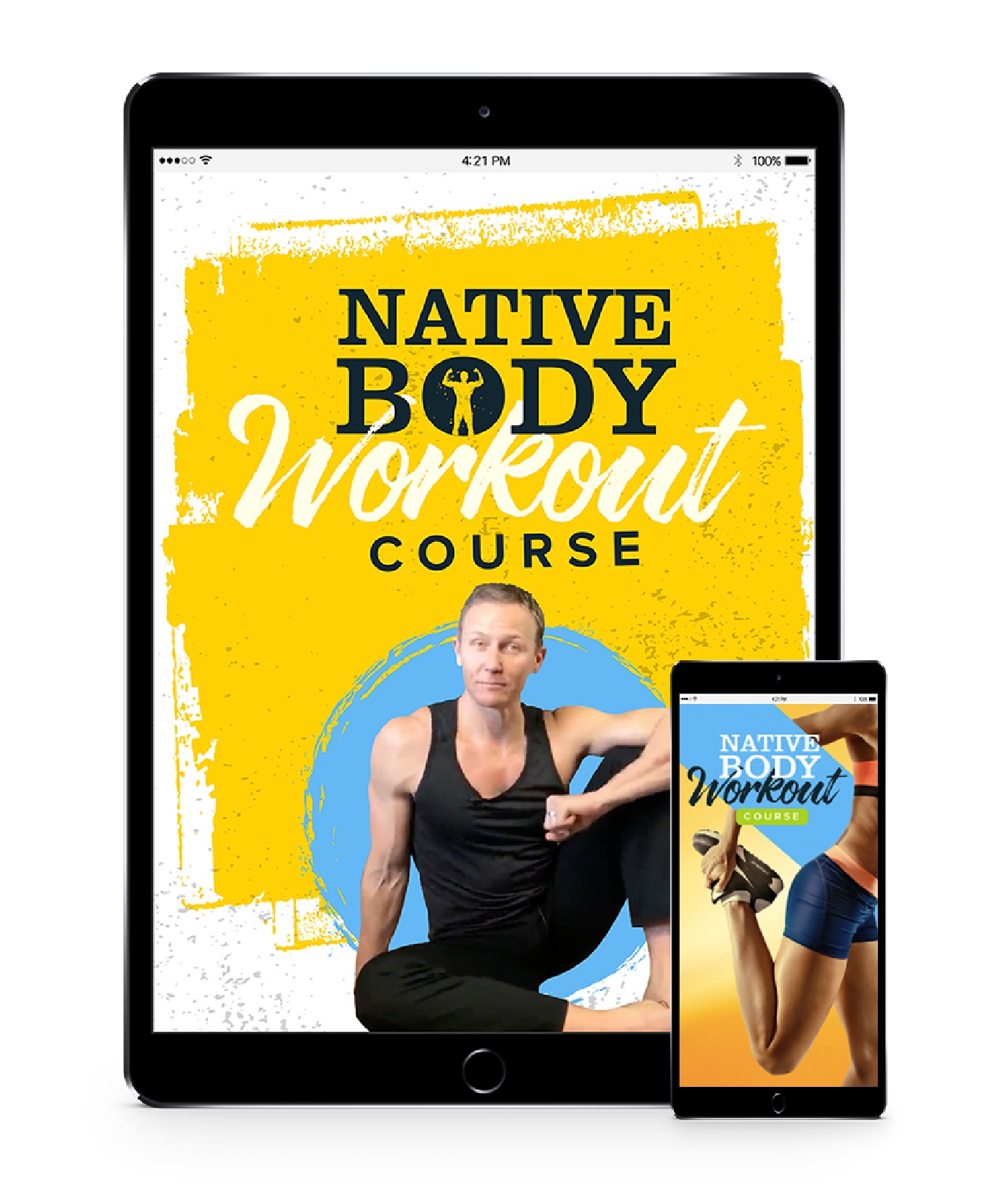 With 20+ years experience in helping men and women get out of pain through corrective movement, Dr.Chad Walding has combined his best techniques into an easy-to-follow workout course that can be done right from the comfort of your own home to strengthen & tone the body.
Consisting of 30 simple daily-move routines, the NativeBody Workout Course is perfect for women over 50 who are struggling with back, neck, shoulder, and hip pain as it's designed to relieve discomfort through improving core strength and full body mobility. By building a strong foundation, you'll be able to sculpt a more lean, defined figure with each workout.
There is no equipment needed for these workouts and you can even perform each follow-along routine right from your smartphone, laptop or mobile device using the exclusive online members-only website.
Lifetime Access To The Private NativePath Facebook Community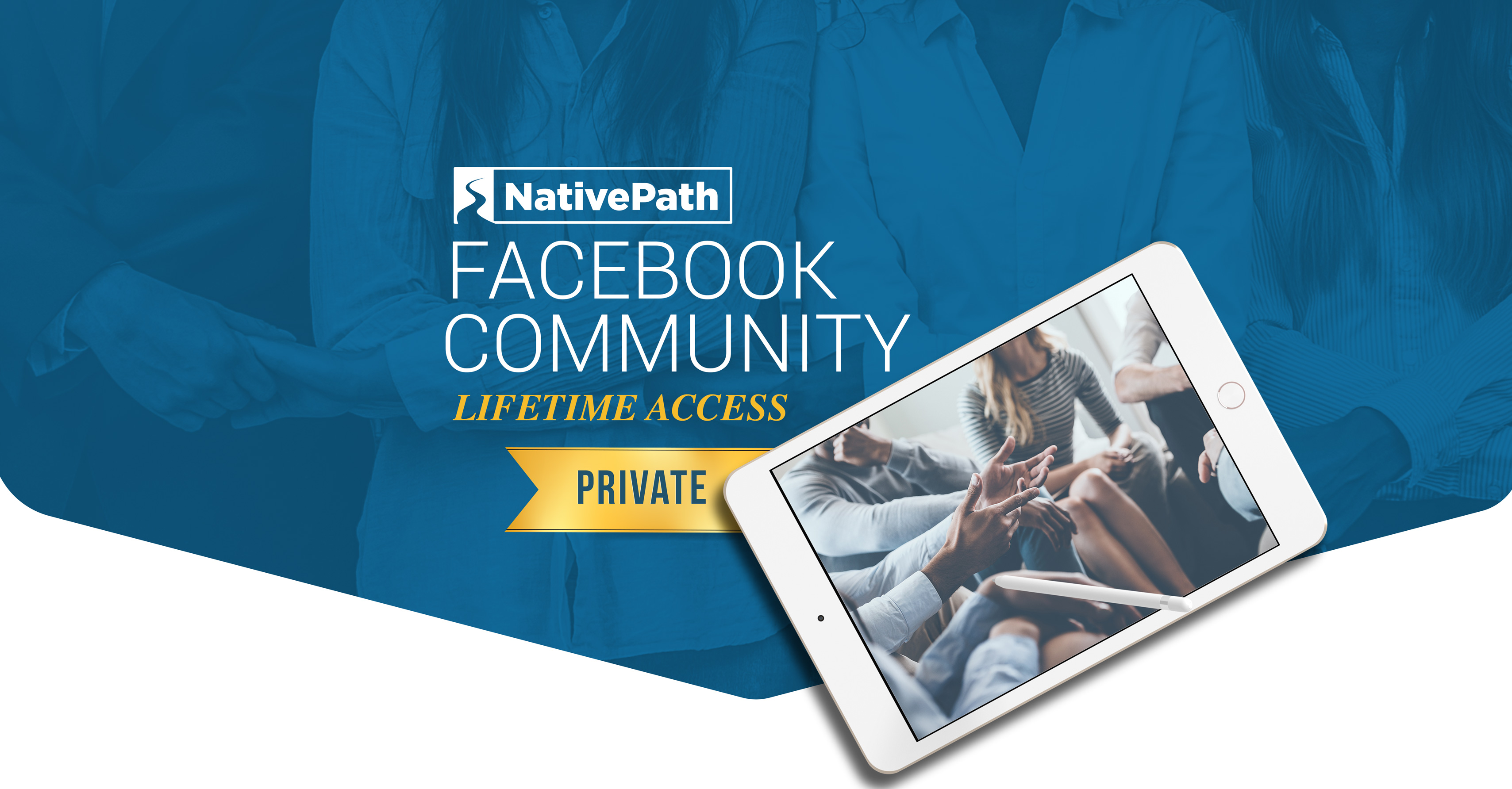 Once you sign up, you will also get lifetime access to our private NativePath Facebook Community where you can interact with other NativePath 30-Day Reset members who are on the same journey towards renewed health.
Here you will have direct contact to Dr.Chad Walding as well as our certified coaching team for endless motivation, Q&A, accountability, additional tips, bonus recipes and feedback on your progress!
NativeBody Reset Cookbook
The NativeBody Reset Cookbook packs 60 of the most wholesome, nutritious, paleo-approved recipes you need to feel the biggest benefits during the 30-day NativeBody Reset while keeping your taste buds satisfied at the same time.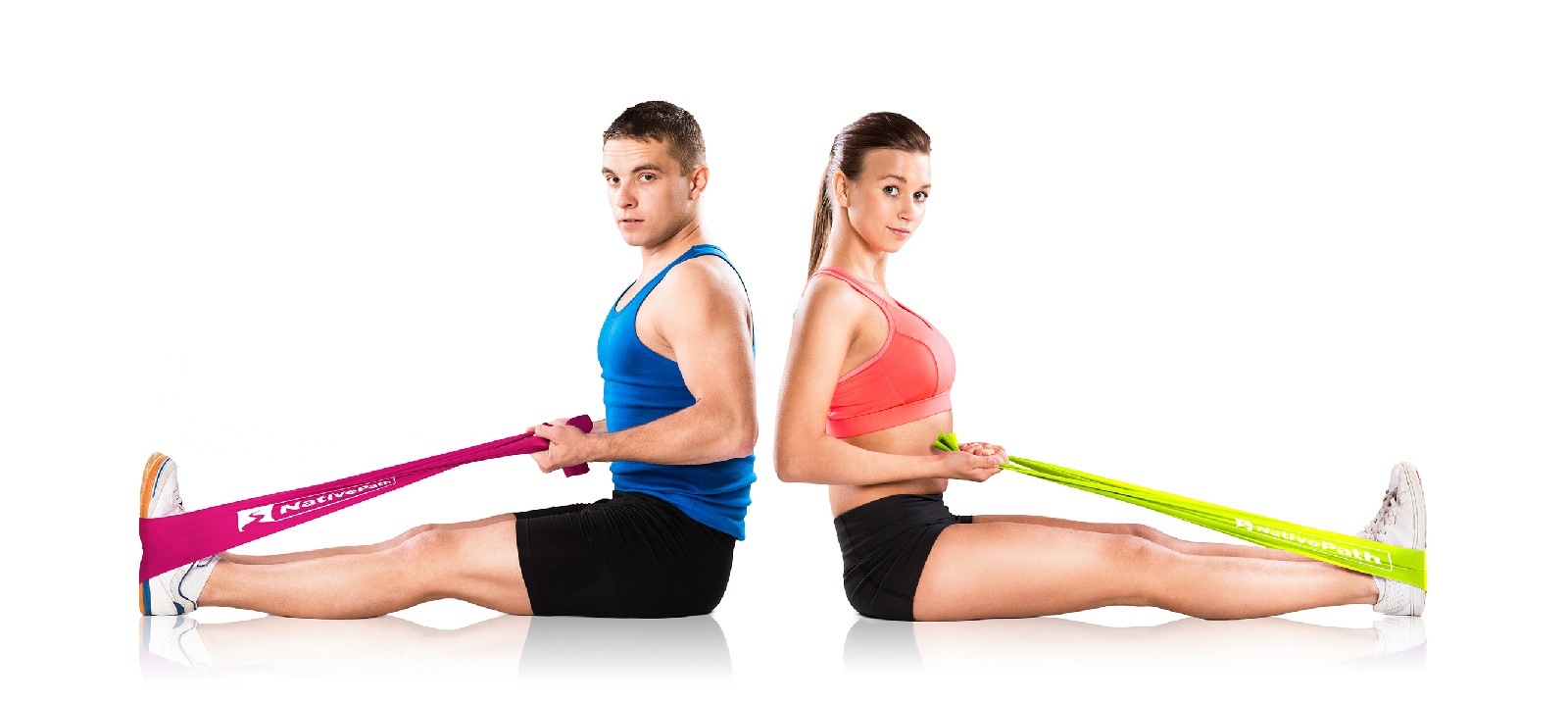 NativeBody Reset Exercise Band Set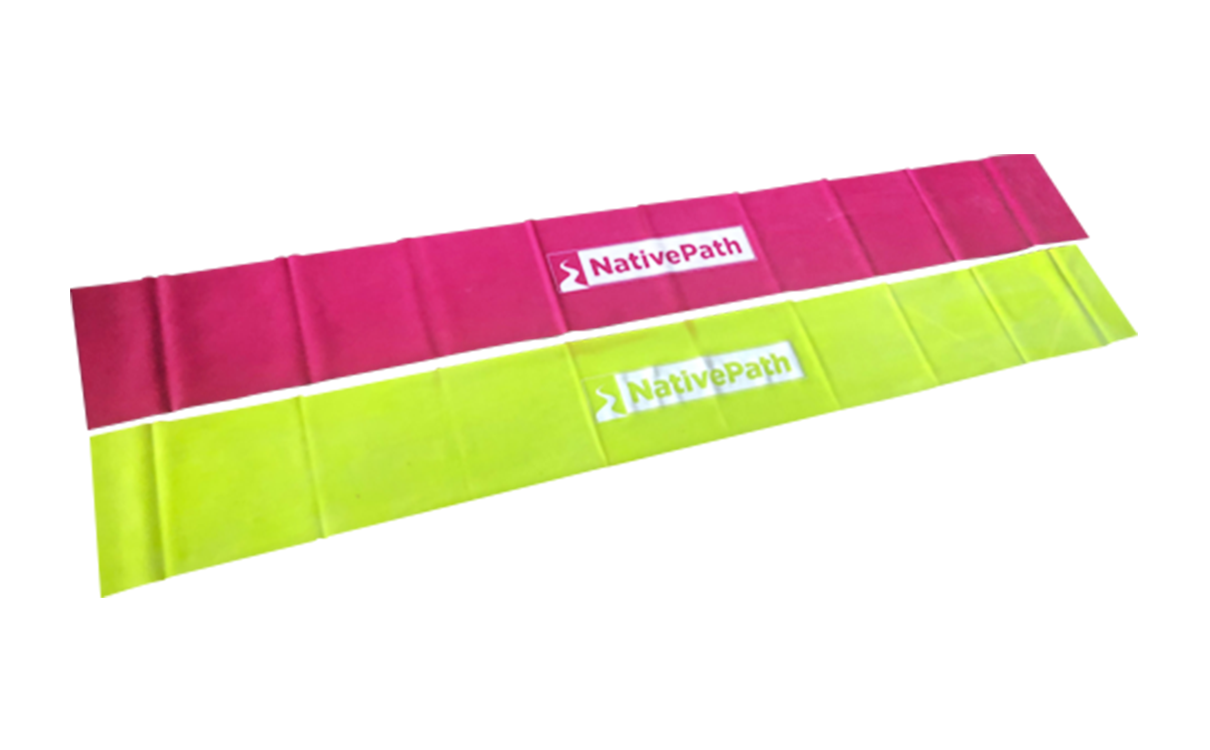 Within the NativeBody Reset Workout Course videos, Dr. Walding demonstrates how to seamlessly integrate these resistance bands into each follow-along routine. You'll learn how to position the bands to target different muscles in arms, chest, belly, gluteus, legs, shaping every part of your body and enhancing every aspect of your health.
Realign With Your Native Path And Experience Long-Lasting Transformation
The Future Of Health Starts In The Past
As civilization has advanced, our health as a whole has fallen behind.
Today, the vast majority of us are eating artificial, heavily processed foods instead of what grows naturally from the land.
We spend the majority of our time confined to our workspaces, instead of moving freely.
As a society, we've become so intoxicated by the stress of our daily lives that we have lost touch with our native roots.
Over time these factors have inevitably suppressed our gene expressions, manipulated our hormones, and as a result - our quality of life as a whole has suffered.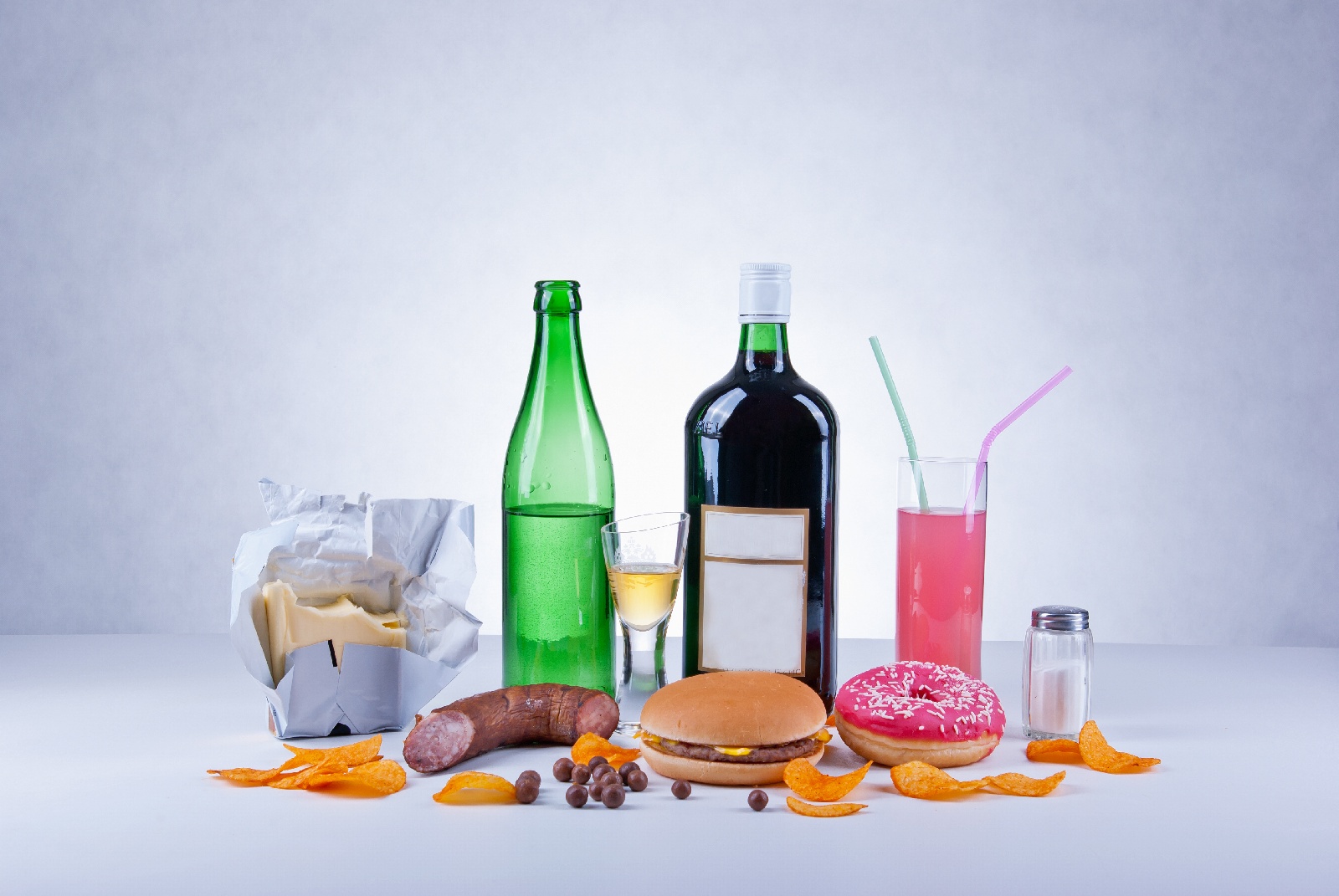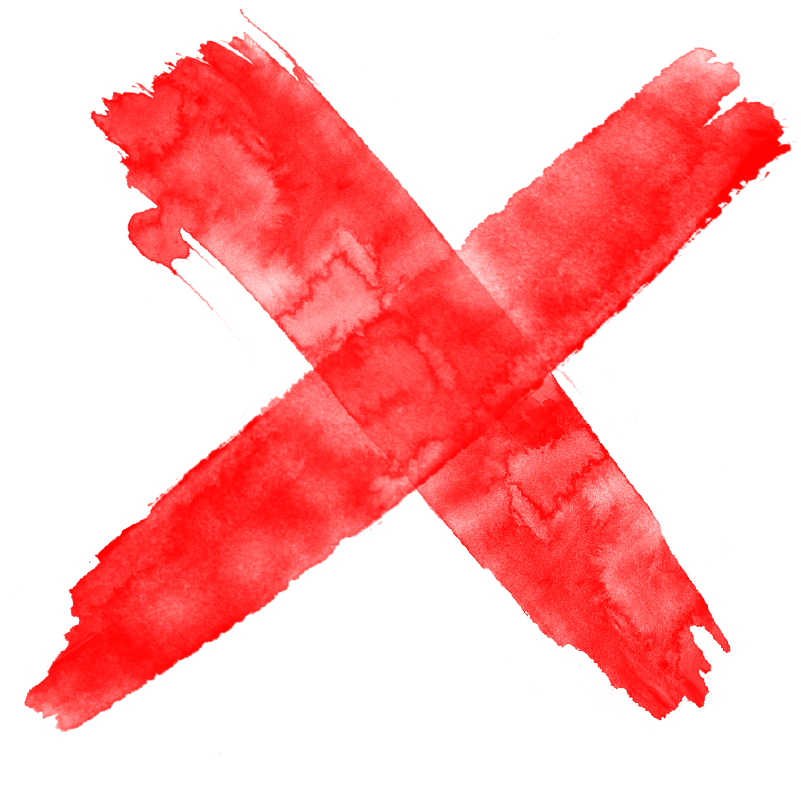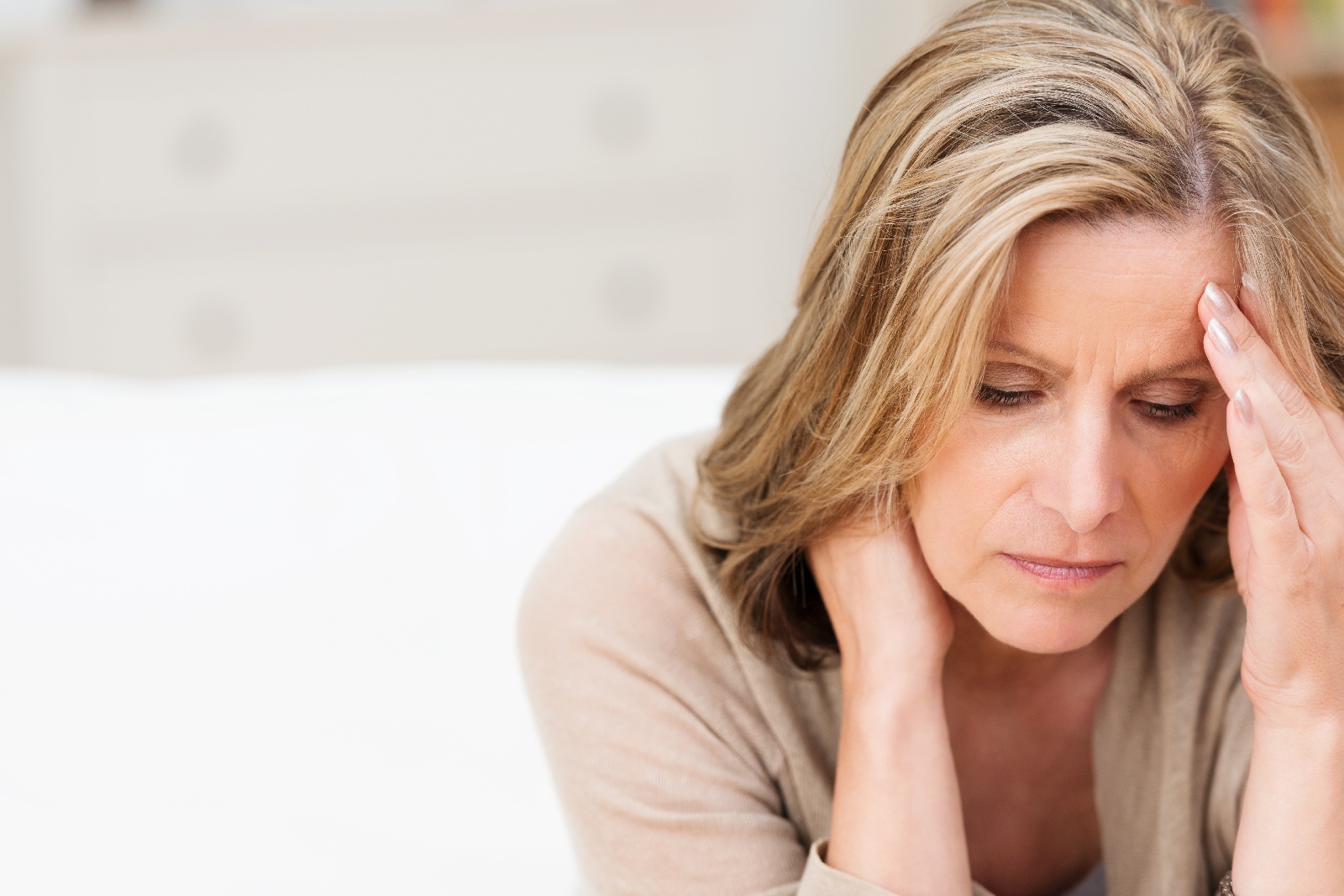 Moreso, those who try to turn their health around are often met with confusion and frustration.
With so many deceptive diets, outdated advice and misinformation, the process of improving one's health has become more challenging than ever…

What's worse is that many of these so-called "health" practices are potentially causing even more damage to our hormones and metabolism - setting us even further back from reaching our full potential.

Our genetic makeup tells us that we are biologically designed to live in sync with nature, but by living in our modern cages, bombarded by conflicting "one-size-fits-all" advice, we've made ourselves sick and unhappy.

But how do we modern humans correct this?

It's simple... We must realign with our native path.
How The NativeBody Reset Works
This program provides a 30-day road map to help you align with your ancestral roots through rediscovering a way to eat, move and live that supports naturally radiant health.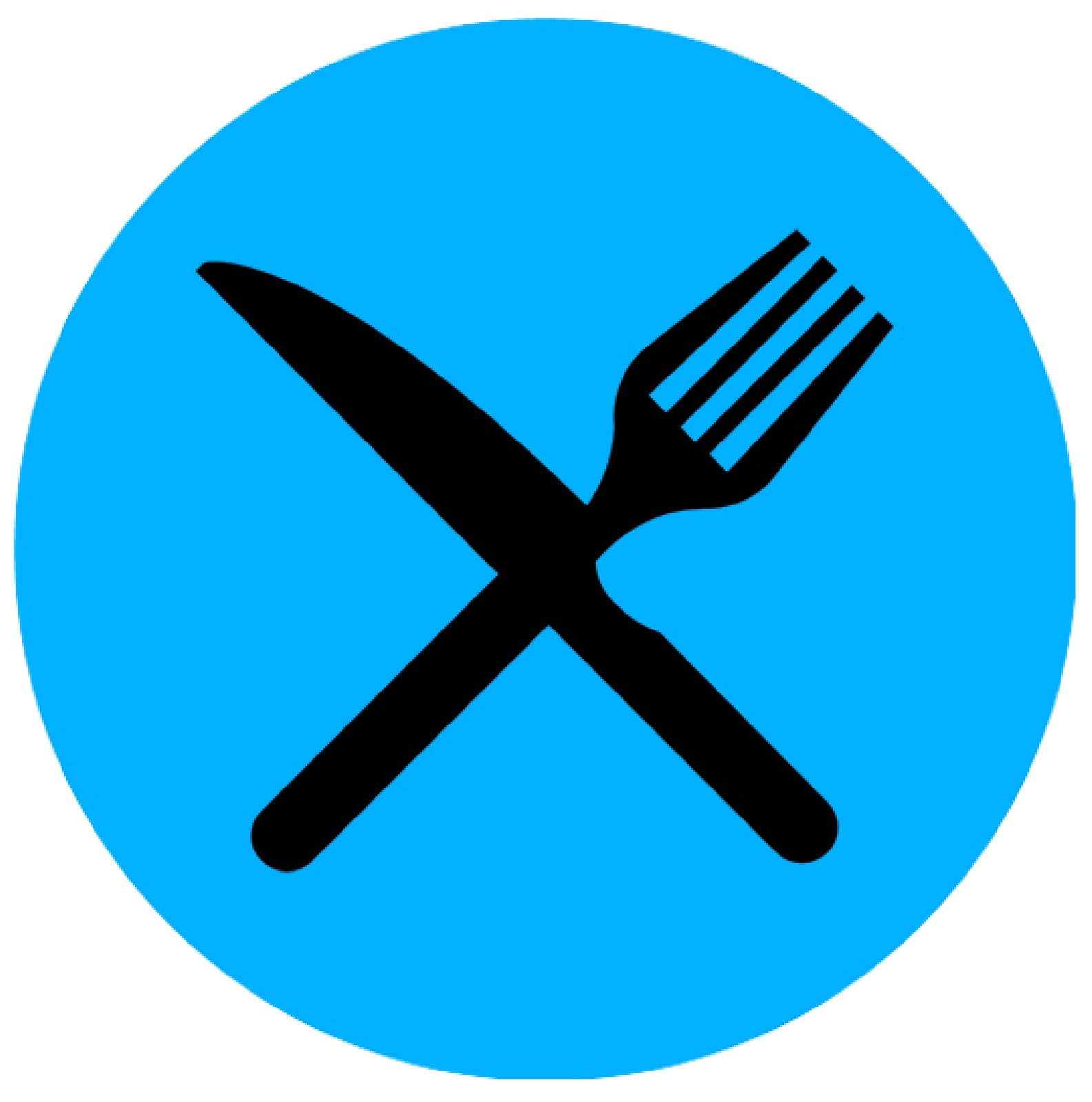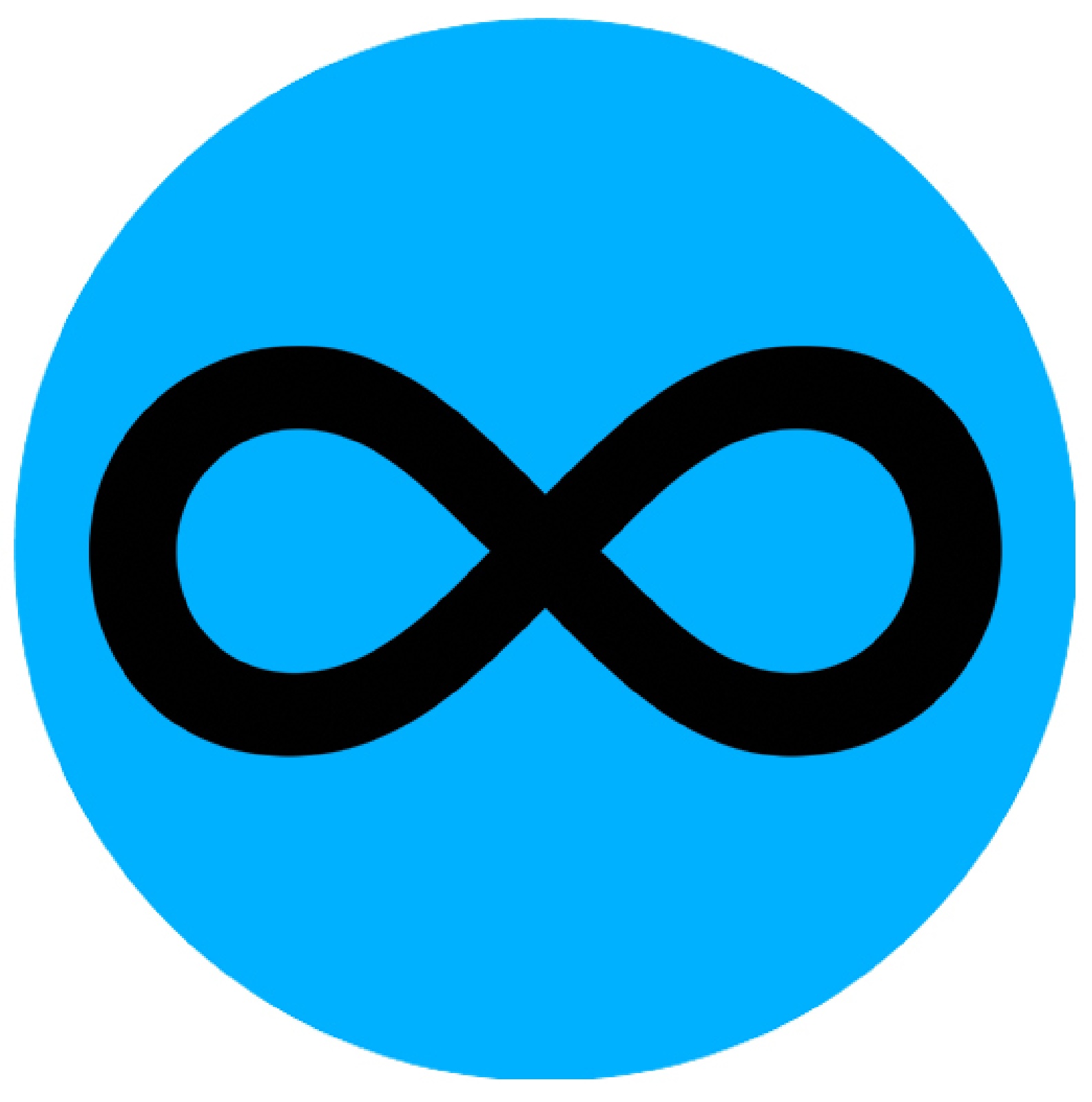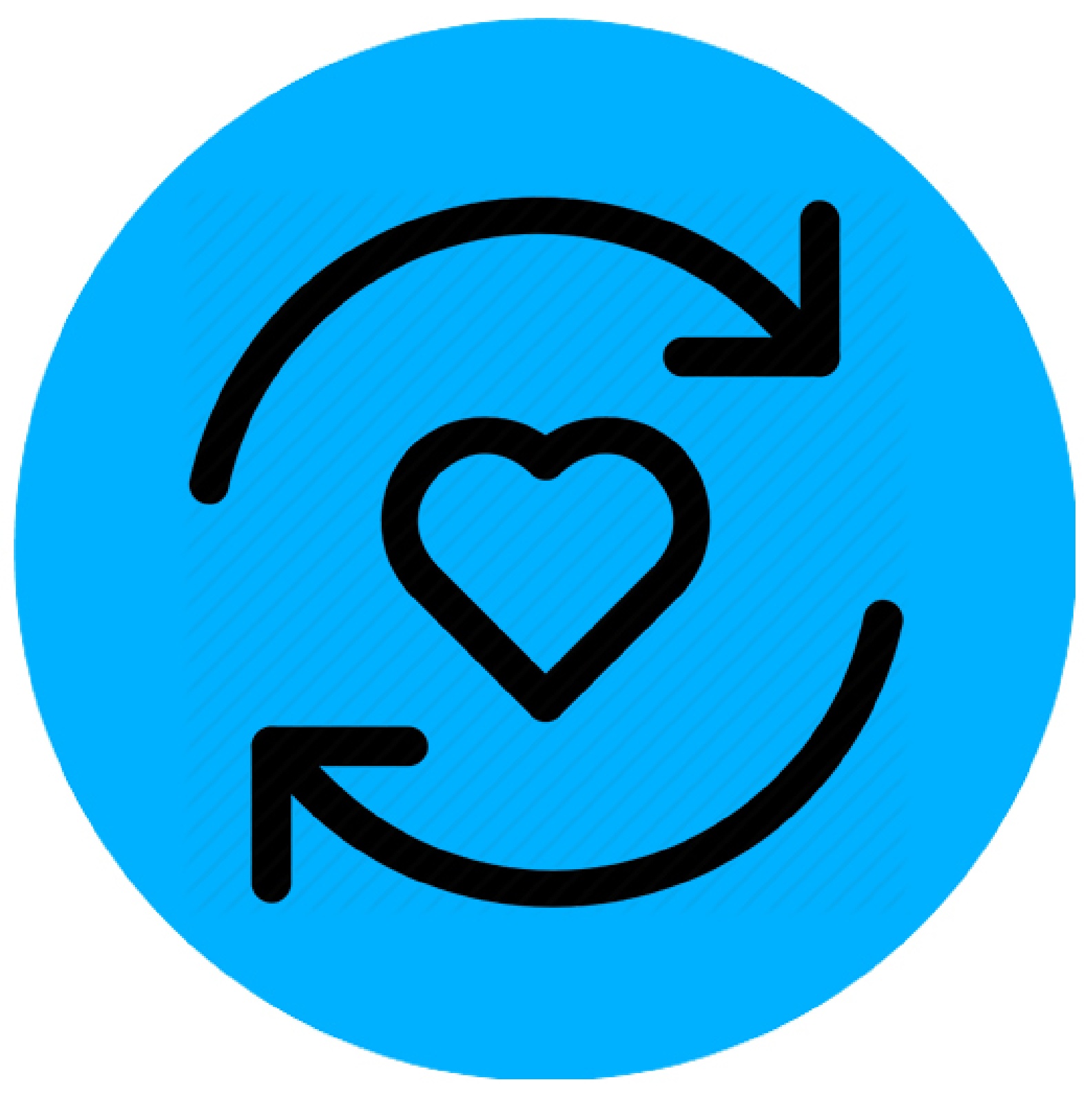 Using the wisdom of our ancestors, the NativeBody Reset delivers a step-by-step approach to daily nutrition with whole food guidelines, a 30-day meal plan, done-for-you grocery lists and a daily food journal.
To compliment the healing power of food, the NativeBody Reset also includes a 30-day exercise course. Each follow-along routine consists of a series of simple at-home movements intended to help reduce pain, strengthen joints and tone the body so that you can look, feel and perform at your all time best.
The NativeBody Reset provides the opportunity to reexamine our choices, optimize our environment and re-align ourselves with our inherent biological needs to live a more abundant, happy and fulfilling life.
It is time to reclaim our vitality and take our health and happiness into our own hands.
Join The 30-Day NativeBody Reset Program Today
Select Your Preferred Program Order Option Below:
Online Edition (Instant Access)
Printed Edition + Online Edition

Instantly review and download your course materials from the exclusive online member site and start your 30-day transformation immediately
Access your program eBooks, recipes & workouts anytime, anywhere from your smartphone, computer or any other mobile device
Receive your NativeBody Reset Program Kit in the mail in 3-8 days for a printed copy of all your course materials
Get instant access to the online member site to review your course materials anytime, anywhere
NativeBody Reset Cookbook which features 60 irresistible bonus recipes to use during your transformation
2 NativeBody Exercise bands to use with the NativeBody Reset Workout Course


NativeBody Manual

NativeBody Wellness Inventory

NativeBody Meal Plan & Shopping Guides

NativeBody Workout Course

Access To The Private NativePath Facebook Community

NativeBody Manual

NativeBody Wellness Inventory

NativeBody Meal Plan & Shopping Guides

NativeBody Workout Course

Access To The Private NativePath Facebook Community

FREE NativeBody Reset Cookbook ($24.99)
FREE NativeBody Exercise Band Set ($14.99)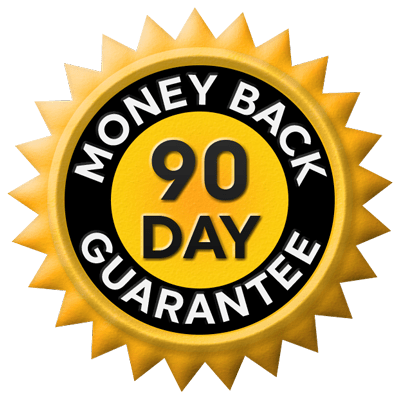 Risk-Free 90-Day Money-Back Guarantee
At NativePath, we believe in the quality of our products, which is why we offer a Risk-Free 90-Day Return & Refund Policy. That means you have 90 days to try out our products and if for any reason you are not completely satisfied, simply reach out to our friendly Customer Care Center for full refund assistance. Rest assured you can order with confidence in knowing that your purchase is backed by our iron-clad 90-Day Money Back Guarantee.
Frequently Asked Questions
Which edition should I purchase?
If you are eager to start your transformation ASAP, both options are great choices because both the online and printed editions include INSTANT online access to all of your course materials through the private member site.

That being said, the printed edition option provides the greatest value. Plus, if you are someone who would prefer to have a physical copy of your meal plan, course guides, shopping lists, and recipes, we recommend choosing the printed edition. This edition also comes with a few FREE gifts which include an additional 60 bonus recipes as well as a complimentary exercise band set to use during your 30-day transformation! The printed edition will arrive in a neatly organized box set in 3-8 business days upon purchase.
What is the NativeBody Reset and how does it work?
The NativeBody Reset is a 30-day transformation program that is completely customizable to your unique biology.

To begin, the program includes a step-by-step system for understanding which foods work for your body, and which foods do not. This initial phase of the 30-day program directs you toward your native path, allowing you to experience the most success with the tailored nutrition aspect of the program.

The NativeBody Reset Workout Course provides a once-a-day movement routine to help strengthen, tone and define your body to further enhance your results during the 30-day program.
How fast will I see results once I start the NativeBody Reset?
Because each body is unique, everybody experiences results at a different rate. That being said, it's very common for new members of this program begin experiencing results in as little as their first week of the course! That's how powerful eating for your unique biology truly is. By following a nutrition plan that is suited specifically for you, food will become medicine - Your metabolism, energy, mood, and stress levels will be optimized.
How is this program different from everything else I've tried?
Unlike traditional diets which consist mainly of outdated principles and harsh calorie & food restrictions, the NativeBody Reset program does not advocate meticulous calorie counting or macronutrient tracking.

Instead, this course is designed to teach you how to reconnect with natural ways of eating and living and to help you find YOUR native path to optimal wellness.

For 30 days straight, you will be focusing on eating whole, REAL, nutrient-dense foods; removing toxic and inflammatory foods; and incorporating key lifestyle factors that will help you obtain the results you are seeking. We will provide you with support in the form of daily emails, a comprehensive Meal Plan, informative guides, and an enthusiastic private Facebook community where you can connect, ask questions, and get the encouragement you need to succeed!

The nutrition and lifestyle guidelines in this program are influenced by ancestral wisdom, current science, self-experience, and the success stories of the thousands of people we've worked with who have already transformed their health.
Do I have to workout to see results with this program?
While you don't have to follow the complementary workout portion of this program, we encourage every member to give at least one workout a try. Each routine is short and demonstrated live in an easy-to-perform follow-along routine. Designed by Dr.Walding himself, these workouts will help strengthen and tone your body during your 30-day transformation.
Is this program suitable for absolute beginners who've never followed a diet or exercise program before?
Yes! This program is designed to systematically clear the slate on your current health state - meaning, you will begin first by optimizing your daily diet with foods that work for YOU and progressively add in the workouts as you take your transformation one step at a time.
Who is Dr. Walding and why should I listen to him?
"The NativePath is a journey; it's an invitation to go down a journey to reclaim your health and remember who you really are." -Dr.Walding

Chad Walding is a Doctor of Physical Therapy, holistic health, and fitness coach, lifetime athlete, and speaker. He's committed to helping people transform their lives through better ways of eating, moving and thinking.

As a physical therapist, he specializes in treating the spine and helping to restore optimal functional movement.

Chad is also a certified Level I Coach with Optimum Performance Training as well as a Level 2 Russian Kettlebell instructor. He holds certifications in Selective Functional Movement Assessment (Level 1), Crossfit (Level 1), Crossfit Olympic Weightlifting, and Crossfit Endurance.
+ Scientific References
https://www.dovepress.com/the-western-diet-and-lifestyle-and-diseases-of-civilization-peer-reviewed-article-RRCC

https://www.usnews.com/opinion/blogs/policy-dose/2015/06/01/america-is-neglecting-its-addiction-problem

https://www.washingtonpost.com/news/wonk/wp/2016/12/27/the-u-s-spends-more-on-health-care-than-any-other-country-heres-what-were-buying/?utm_term=.24218c759607

https://www.princeton.edu/news/2010/03/22/sweet-problem-princeton-researchers-find-high-fructose-corn-syrup-prompts

Randall Fitzgerald, The Hundred-Year Lie: How to Protect Yourself from the Chemicals That Are Destroying Your Health.

https://www.theatlantic.com/health/archive/2016/03/more-than-half-of-what-americans-eat-is-ultra-processed/472791/

https://www.theatlantic.com/health/archive/2016/03/more-than-half-of-what-americans-eat-is-ultra-processed/472791/

Russell Blaylock, Excitotoxins: The Taste That Kills.

Robb Wolf, Wired to Eat.

https://universityhealthnews.com/daily/heart-health/oxidized-cholesterol-vegetable-oils-identified-as-the-main-cause-of-heart-disease/

Robert Morse, ND, The Detox Miracle Sourcebook.

Loren Cordain, The Paleo Diet: Lose Weight and Get Healthy by Eating the Foods You Were Designed to Eat.

http://fitness.mercola.com/sites/fitness/archive/2011/06/09/move-like-a-huntergatherer-live-longer.as

J. Holt-Lunstad, M. Baker, T. Harris, D. Stephenson,and T.B. Smith, "Loneliness and Social Isolation As Risk Factors for Mortality: A Meta-Analytic Review." Perspectives on Psychological Science 10(2), 2015, pp.

Brené Brown, Braving the Wilderness.

https://articles.mercola.com/sites/articles/archive/2016/01/06/vitamin-d-role-in-health-conditions.aspx

Wired to Eat.

https://www.ewg.org/foodnews/?gclid=EAIaIQobChMImef5kpjc1gIVk7bACh1P1AvIEAAYASAAEgJ2SvD_BwE#.WdeQokyZNp8

Detox Miracle.

http://news.psu.edu/story/166143/2010/07/20/research-shows-eggs-pastured-chickens-may-be-more-nutritious
© 2019 NativePath
527 Broadway Ave. Sonoma, CA 95476, USA
Toll-free: 1-800-819-2993

Disclaimer: The information on this site is not intended or implied to be a substitute for professional medical advice, diagnosis or treatment. All content, including text, graphics, images and information, contained on or available through this web site is for general information purposes only. NativePath makes no representation and assumes no responsibility for the accuracy of information contained on or available through this web site, and such information is subject to change without notice. You are encouraged to confirm any information obtained from or through this web site with other sources, and review all information regarding any medical condition or treatment with your physician.