Do this ONE thing to achieve your health goals, flatten your belly, and transform your body!
It doesn't matter how old you are... Or how many pounds you want to lose... Or even if you've ignored your health for years.
THIS REALLY WORKS. Guaranteed.
If you're the kind of person who wants the FASTEST and most NOTICABLE results possible... we want to invite you to join us for an incredible opportunity!
We call it the 30-Day NativeBody Challenge. And if you're looking for the easiest way to fire up your metabolism and melt away 10, 20, 30 pounds or more FAST...

It's 30 days of our acclaimed instruction, coaching, and support, delivered to you online!
No office visits. No meetings. No appointments. All you need is Internet access and you'll have it all, 24 hours a day. Whenever you need us.
And for the next few minutes…
You can get in on the next 30-Day Challenge, practically FREE!
"Kelly S. wrote this about the 30-Day Challenge: "I lost 23 pounds during my 30-day challenge! I think this may have been the easiest weight loss I have ever had. My blood sugar was lowered which had been elevated from a surgery I had in March, this was my main reason for doing this challenge, so that in itself has made me happy. I will continue to eat this way, for a long time!!!"
Give us just 30 days...
And we'll PROVE how easily you can get your weight down. Your metabolism up. And your skinny jeans ON...
By simply feasting on DELICIOUS, rich, filling foods -- ANY time you're hungry!
Janice D., age 62, wrote this about the 30-Day Challenge: "It has been 30 glorious days for me... My clothes look and feel different. People know are noticing, my husband is whistling at me. And the support, WOW. This is amazing to me."
I'm Dr. Chad Walding. Dr. Brenda Walding is my partner, wife, and best friend. Together, we've developed a way anyone, at ANY age, can achieve RAPID BODY TRANSFORMATION -- easily and permanently!
Just give it 30 days and we'll have you looking and feeling better than you ever imagined possible. In fact, we GUARANTEE it...
Even if you haven't been able to lose weight in the past.

Even if you never exercise.

Even if suffer from pain, fatigue, injuries, or chronic disease.

Even if you have physical restrictions or health conditions.

Even if you think you're too sick, too tired, or too busy to succeed.

Even if you've neglected your health for years.
Not only CAN you do it. You HAVE TO do it if you want to discover what it feels like to be filled with energy... free of nagging aches and pains... relaxed and happy... with a slimmer body that looks YEARS younger every day!
Carla S. wrote this about the 30-Day Challenge: "I had my follow up with my heart doctor and have made a complete turn around. The damage to my cardiovascular system was completely reversed. She said "I don't know what you are doing but keep doing it. These results are awesome." I also received a phone call from my endocrinologist and they are lowering my Synthroid medication... This was wonderful news for me. My husband teased me the other day saying...."this isn't fair. You are getting younger instead of older!" All of my doctors have noticed my body changing and that I look great. That is an awesome feeling."
All you have to do is follow our easy online instructions... Eat delicious, satisfying foods whenever you're hungry... And use the 30-Day Challenge tools, resources, support, and guidance any time you'd like. That's it!
There is no exercise involved.

No starvation dieting or feeling hungry.

No boring "rabbit food" or teensy little portions

No "fake" ingredients that upset your stomach.

No tracking calories, points, portions, or carbs..

No eating differently than your family

No avoiding restaurants, parties, or social events.

No feeling tired, irritable, or weak from hunger.
And NO "Boot Camp" Mentality!
The 30-Day Challenge is relaxed and FUN. Our approach is always supportive, gentle, and positive. We want you to focus on feeling good, savoring every yummy meal, and enjoying the transformation of your beautiful body -- without thinking about weight at all.
The 30-Day Challenge Is NOT A Diet...
It's a delicious, satisfying way of eating that works to activate your energy, boost your metabolism, balance your hormones, regulate your immune system, rejuvenate your skin, regenerate your cells and detoxify your system...
With The Wonderful "Side Effect" Of Effortless Weight Control!
And the 30-Day Challenge is so powerful, you don't even have to do it perfectly to get DRAMATIC results.
Pat H. wrote this about the 30-Day Challenge: "I have MS so I had to sort of do what I could do... I lost a total of 15.5 pounds... Thank you for a new way of eating as I learned a lot. Everyone should learn this as I considered it easy. Thanks and you rock!"
If you're tired of aches and pains and injuries that prevent you from activities you love....

If you're tired of side effects from prescription drugs that only treat symptoms and don't fix the underlying cause…

If you're tired of feeling foggy-brained, forgetful, or overwhelmed…
If you're tired of not fitting into clothes you love or dressing to hide the parts you hate...

If you're tired of starving yourself to lose a few pounds -- only to regain them the minute you go off your "diet"...

If you're tired of wrinkles, sagging skin, weak muscle tone, and achy joints…
It's Time To Stop Being Sick And Tired!
It's time to stop settling for less than what you deserve out of life. And you deserve a healthy, pain-free, energetic, and beautiful body -- at ANY age! That's why Brenda and I are reaching out to you with a very special invitation…

We believe this is truly the greatest gift you can give yourself AND your loved ones. Because you can't enjoy life OR be there for others unless you take care of yourself. (And the older you get, the truer this becomes!)
So right now, we're inviting you to join the 30-Day NativeBody Challenge at a HUGE discount off the regular enrollment price.
Simply click the "YES" button at the end of this letter -- and you'll be instantly enrolled in the complete 30-day program for LESS than a $1.25 a day…
You'll get the entire 30-Day NativeBody Challenge program, including all this:
1.) NativeBody Reset Manual
This manual is your how-to handbook for the 30-Day Challenge. It's an easy-to-follow compilation of all the knowledge we've accumulated over the years from experts, teachers, books, and personal experience. You'll use it again and again, to expand on and reinforce your healthy (and yummy!) new lifestyle. This comprehensive book includes:
The science (and magic!) behind the 30-Day Challenge -- and why this is the ONLY way you should be eating if you want to look and feel your absolute best -- and live a long and healthy life!
How to activate a powerful "fat burning" hormone by eating the EXACT food that terrifies most dieters!

The WORST thing to eat if you suffer from an autoimmune disorder. (You probably have it in your refrigerator right now!)

The truth about COFFEE -- and how to turn it into a fat-burning cocktail! (The ingredients will sound bizarre -- but trust me, they WORK!)

What your doctor WON'T tell you about cholesterol and heart disease. (It's pretty shocking!)

How the protein in a common "health food" can trigger arthritis chronic pain, digestive ailments, and much more.

Lunch BreakThe 4 common flavorings you should NEVER add to dessert!

The dangers of eating a traditional American breakfast -- and what you MUST eat every morning if you want to avoid the unthinkable.

Why most Paleo books miss the point, and how to zero in on what YOUR body REALLY needs. (This is NOT a "one size fits all" approach!)

Why you don't have to do it perfectly to get AMAZING results.

Why the highest-quality foods aren't always labeled "organic" and how to SAVE TONS OF MONEY every week by knowing what to look for. (Few people know about this.)

The EASIEST thing you to do boost the nutritious value of ALL your food. (It also prevents embarrassing digestive issues. And it's FREE!)
Barbara M. wrote this about the 30-Day Challenge: I have struggled with weight gain most of my life; lose, gain, lose, gain, this diet, that diet, counting calories, counting points, etc., etc. At some point I just quit trying which led to several extra pounds and unhealthy meals at times... Chad and Brenda, thank you for the daily emails, weekly menus, and videos, your support is greatly appreciated... I am beginning to feel more energetic, not experiencing brain fog like I had been, and have not had any outbreaks of a rash I've been plagued with on my upper back and shoulders... THANKS ALL FOR THE SUPPORT!"
2.) "The Skinny on Fat!" Guide
This eye-opening e-book solves the mystery surrounding "good" fat and "bad" fat in the foods you eat. Find out which type of fat is the secret to a fat-free body. And how our clients and patients are SHOCKING their doctors by dropping weight, cholesterol, and blood pressure by simply giving their bodies the right (and YUMMY!) fuel! Every page of this little guide is packed full of practical, life-saving information you'll use forever.
3.) The "30-Day Reset Complete Shopping Guide"
Our exclusive guide to all the foods you'll want to eat to maximize the results of your 30-Day Challenge -- in a handy, take-along e-book format. Use it at the supermarket or any time you want a Quick View reference to help you make the best food choices.
The 30-Day Challenge fits into your life easily! You can even eat at most restaurants, once you uncover a few "inside" secrets... Including how to avoid the super-sneaky ingredients restaurants secretly add to your meals... How to ask for what you really want... And more!
AND THESE FREE BONUSES IF YOU REPLY IN THE NEXT 15 MINUTES...
60 Incredible Recipes From Some of the Best Whole-Food Chefs!
With all these fantastic, easy-to-make, crowd-pleasing recipes on hand, you'll NEVER be at a loss over what to make for breakfast, lunch, dinner, snacks, holidays, or any time you're hungry!
In fact,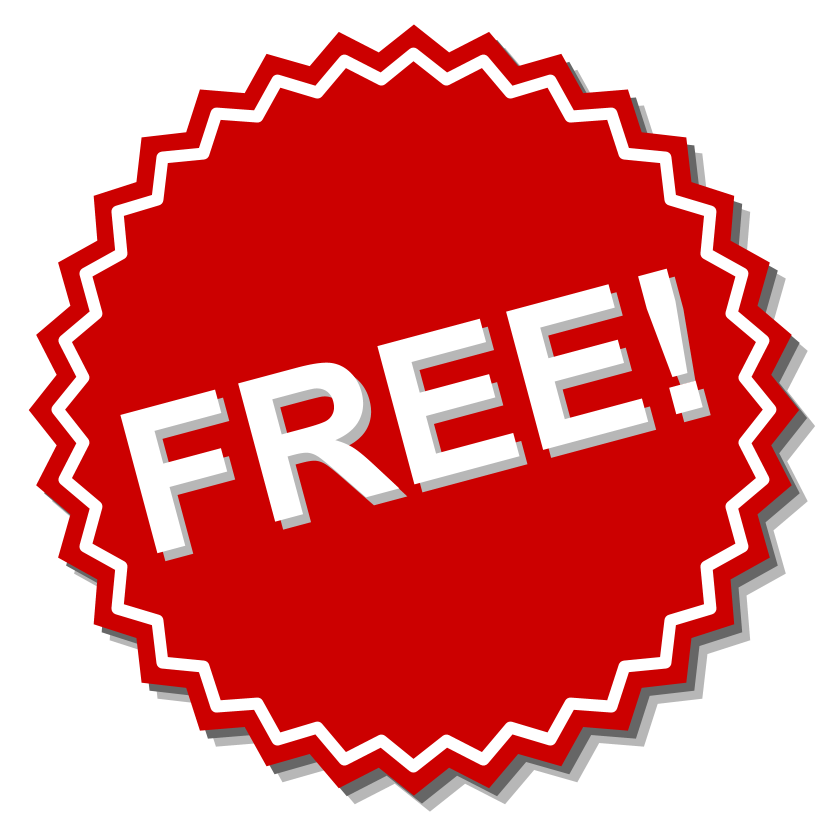 You'll be eating better than you've ever eaten in your entire life…

Experiencing the kind of energy and well-being you've never known…

And losing weight easier than you ever imagined possible…

While feasting on the mouthwatering meals you'll enjoy preparing at home -- in just minutes!
And that's not all you get!
Access To Our Private Online Community
One of the most popular features of our 30-Day Challenge is access to the NativePath Community -- a private, online group we personally facilitate every day -- to keep you inspired, answer your questions, share our success tips, and get to know you! It's where you'll meet other 30-Day Challenge members, share ideas, post photos, swap recipes, get encouraged, and begin wonderful friendships!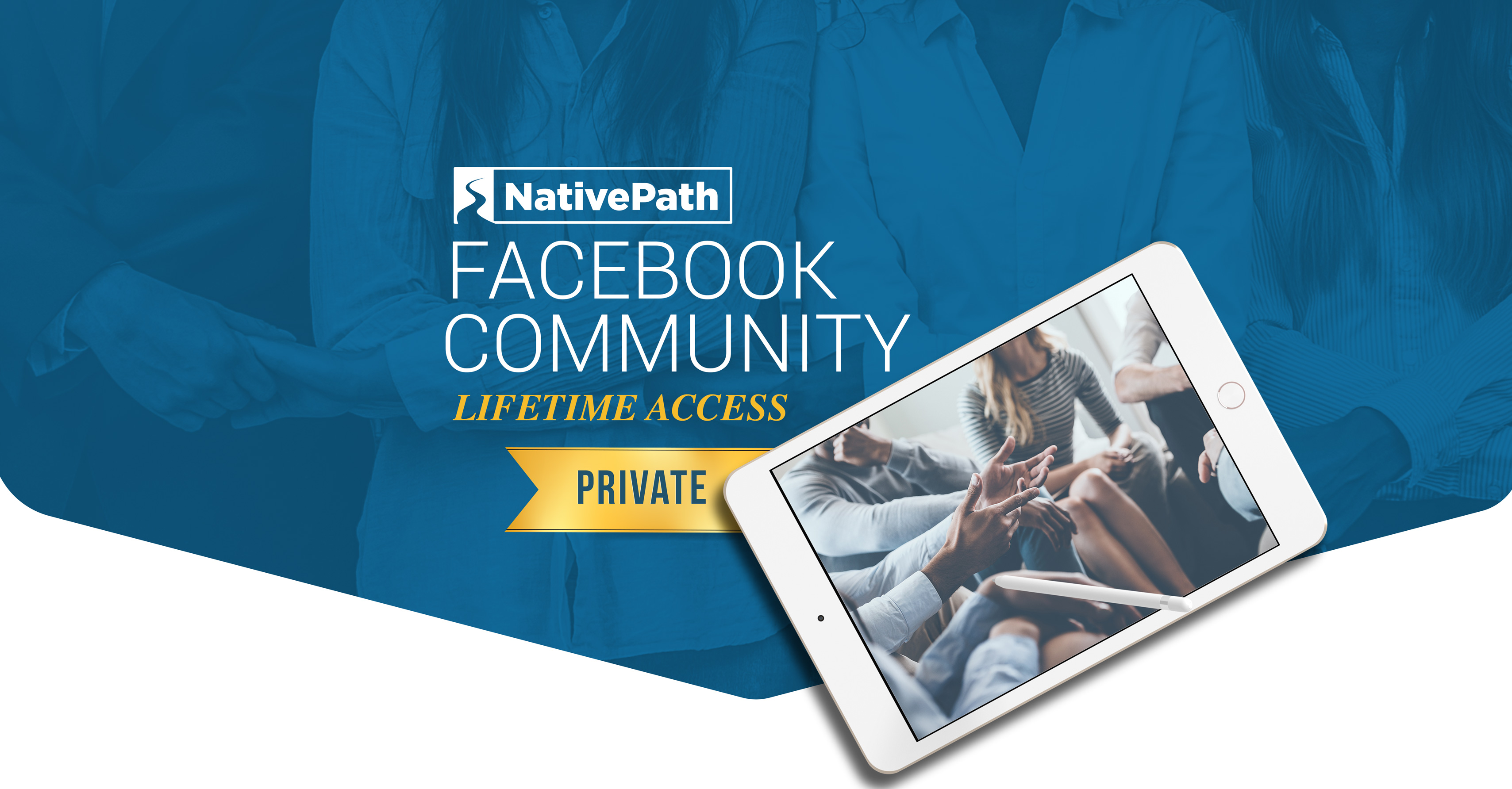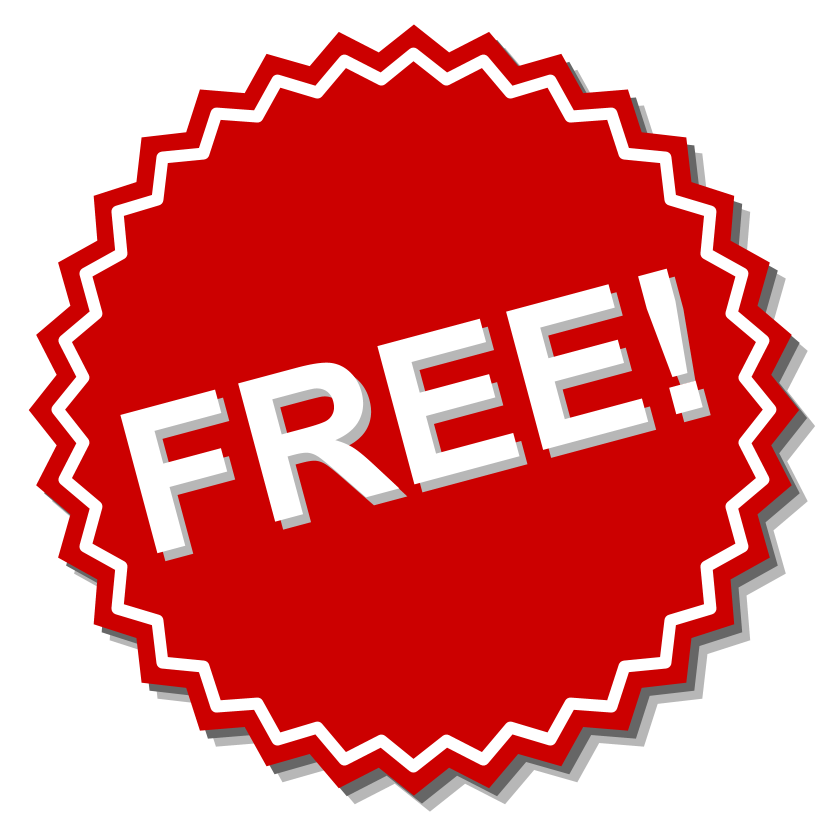 Tina, age 52, wrote this about the 30-Day Challenge: The information that you and Brenda provide is so incredibly helpful... At the beginning of this note I said I completed the 30 day challenge. But I would like to change that and say that I completed the first 30 days of my new life! ... I truly believe that I can do it because the food is delicious, I feel better than I felt in years, my pain levels have dropped considerably, my clothes are fitting better, I'm sleeping better and I'm happier and I am determined to continue on this path. Thank you so much for everything you and Brenda have done to put this program together, it has helped me and I know it will continue to help others!"
The next 30 days will come and go in the blink of an eye…
What Will Happen Is Up To YOU!
You can either pass up this invitation and keep doing what you're doing. And a month from now, you'll see the same reflection in the mirror.
Or you can do what Brenda did, back when she was suffering from a mysterious, debilitating illness that had her bedridden in pain.
She gave it 30 days. And it completely changed her life!
At the time, she was skeptical. But as she said, "Even if it didn't work, it gave me an excuse to eat all those yummy, rich, high-fat foods I denied myself for years!"
But of course, it DID work for her. Just as it can work for YOU!
Because when you eat foods truly designed to fuel the human body...
You are filled with exuberant energy. Your aches and pains are GONE. Your mind is clear, your memory sharp, your mood elated. And your body is lean, shapely, and healthy!
As one 30-Day Challenge member recently said about her and her husband...
"We feel like teenagers again!"
And now you can, too. With this limited-time invitation to get (and keep!) the body you've always wanted.

When you join the 30-Day Challenge, you'll have us at your FINGERTIPS, 24/7 for 30 whole days... With the answers, encouragement, solutions, motivation, and tips you need to get going and keep going -- with ease, success, and FUN.
You'll have us in the KITCHEN, with our favorite Paleo shortcuts and recipes....
Including the trick Brenda uses to guarantee CRISPY chicken every time.

Or the brilliant time-saving shortcut we learned from a clever Paleo chef.

Or the crowd-pleasing secret that will have everyone begging for your recipe.

Or the 2 simple things you can add to your morning coffee to instantly activate your fat-burning metabolism for the day!
You'll have at the SUPERMARKET...
Showing you which aisle you should NEVER go down…

Which section has a SURPRISING amount of fat-burning ingredients…

And the best way to save TONS of money every single week!
And you'll have us for less than $1.25 a day!
How much is your health worth to you?
Our clients and patients pay between $200 to $500 per hour to see us in person. (And they tell us it's worth even more.)
Enroll today in the 30-Day Challenge right now. And you get $208 worth of instruction and materials... Plus a FREE BONUS recipe book when you join in the next 15 minutes...
That's a total value of $302... All yours for as low as just $37.
Even if you can't begin today, you can get in on this incredible deal.

Simply enroll now at the $37 rate, and you can begin the 30-Day Challenge any time you're ready.
But do it now. Because if you wait to sign up later, you could end up paying HUNDREDS more.
Online Edition (Instant Access)
Printed Edition + Online Edition

Instantly review and download your course materials from the exclusive online member site and start your 30-day transformation immediately
Access your program eBooks, recipes & workouts anytime, anywhere from your smartphone, computer or any other mobile device
Receive your NativeBody Reset Program Kit in the mail in 3-8 days for a printed copy of all your course materials
Get instant access to the online member site to review your course materials anytime, anywhere
NativeBody Reset Cookbook which features 60 irresistible bonus recipes to use during your transformation
2 NativeBody Exercise bands to use with the NativeBody Reset Workout Course

NativeBody Manual

NativeBody Wellness Inventory

NativeBody Meal Plan & Shopping Guides

NativeBody Workout Course

FREE Access To The Private NativePath Facebook Community


NativeBody Manual

NativeBody Wellness Inventory

NativeBody Meal Plan & Shopping Guides

NativeBody Workout Course

FREE Access To The Private NativePath Facebook Community

FREE NativeBody Reset Cookbook ($39.95)
FREE NativeBody Exercise Band Set ($14.99)


Barbara M. wrote this about the 30-Day Challenge " completed my 30-day challenge and am very happy with the results! I found these past 30 days to be the most enjoyable plan to lose weight, while eating healthy, that I have ever tried... I now have increased energy, and rarely have brain fog, which was becoming a real problem for me. I know my body is getting rid of the toxic chemicals in the old foods, replacing them with nutrients from the Paleo foods. No turning back now! My husband has been following the plan with me and he has done remarkable. He dropped 16 lbs! I am very proud of him!
Our Iron Clad 90-Day Money Back Guarantee!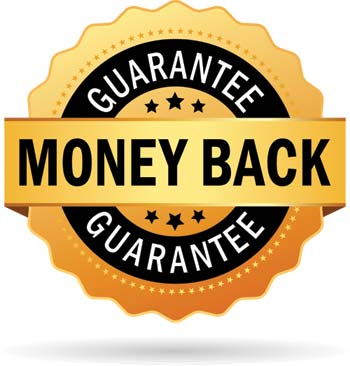 We invite you to take the 30-Day NativeBody Challenge for a full 30 days. Eat when you are hungry and take the time to really enjoy your food, and don't worry too much about exercise. And start seeing your clothes getting looser and your fat disappearing...
Start feeling more energy and sleeping more soundly at night... Watch your health improve dramatically...
At the end of 30 days, if you are not completely blown away by the NativeBody Reset, I insist you ask us for a full refund. In fact, you have 90 days to request a refund to give you some more time to really see the results. Either way-you win. In fact, the only way you can lose is if you do nothing. But I urge you to move quickly because I don't know how long I'll be able to keep the price this low.
Frequently Asked Questions:
Q: What if I don't know how to cook?
A: The 30-Day Challenge is designed to get you in the kitchen cooking delicious meals from scratch even if you can barely boil an egg. It takes a bit of practice but you'll have step-by-step instructions so that anyone can do it!
Q: I don't think I can give up some of my favorite foods.
A: That's the beautiful thing about this program! Once your body gets used to running at optimum levels, you won't crave the old foods anymore. It allows you to cut the chains and break free from cravings and addictions to the wrong foods.
Q: I'm on a budget and can't afford organic food. Can I still do this?
A: Eating this way is quite simple. In fact, you may find that you save money because you're not buying packaged foods. If you can't afford organic, do your best to buy the best quality you can.
Q: Can the rest of my family, including my kids, eat the recipes in this plan?
A: YES! You will be starting your kids off with great eating habits, a healthier immune system, and a love of vegetables that will last all their lives!
Remember: you've been struggling with your health and weight for far too long...
And if you continue without taking action, the problems will only get worse: frustration, depression, and more health issues.
Yet all of this can change the minute you begin the 30-Day Challenge.
Picture the moment you finally find the answer you've been looking for to your health and weight challenges.
You feel completely rejuvenated, full of positivity and vitality.
You see the weight coming off today and every morning after.
You hear the compliments from your friends and family who want to know your secret.
You are experiencing the life you were meant to live, and the body you were meant to have at long last.
We're waiting to hear from you -- and we're excited to get you started!
Warmly,

Dr. Chad Walding, D.P.T.
P.S. This unbelievably low price may never be repeated. If you wait, you could end up paying HUNDREDS of dollars more. And even though it's only $37, your satisfaction is guaranteed! You honestly have nothing to lose -- except every unwanted pound!
If for some reason you're not ready to get started right away, don't worry. Just go ahead and enroll now to make sure you get this $37 deal. Your 30-Day Challenge begins whenever you're ready!
We all know how fast time goes by. The next 30 days will come and go in an instant. If you pass this up, you'll still be looking at the same reflection in the mirror next month.
But if you do this for yourself today... If you discover the pleasure of eating delicious meals, snacks, and desserts any time you're hungry... In just 30 days you can look in the mirror and LOVE WHAT YOU SEE! GUARANTEED!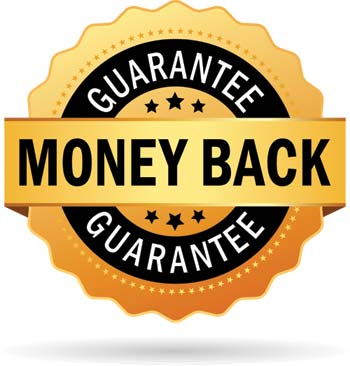 © 2019 NativePath
527 Broadway Ave. Sonoma, CA 95476, USA
Toll-free: 1-800-819-2993

Disclaimer: The information on this site is not intended or implied to be a substitute for professional medical advice, diagnosis or treatment. All content, including text, graphics, images and information, contained on or available through this web site is for general information purposes only. NativePath makes no representation and assumes no responsibility for the accuracy of information contained on or available through this web site, and such information is subject to change without notice. You are encouraged to confirm any information obtained from or through this web site with other sources, and review all information regarding any medical condition or treatment with your physician.